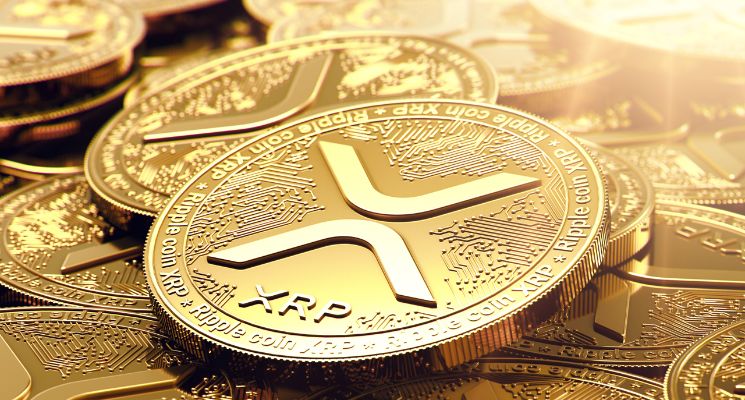 xrp-buy.ru21 hReading time: ~ 3 m
---
According to a CPA Australia report, the Central Bank of France has discussed Ripple / XRP as a possible platform for the digital euro.
The report describes the Ripple Protocol-based network as a legal network that "is trusted by many banks as a model for CBDC."
---
CPA Australia, the professional association of accountants in Australia with over 166,000 members in 150 countries around the world, recently released Central Bank Digital Currencies (CBDC): A Comparative Review, which states that the French central bank openly discussed Ripple and XRP as a possible platform for the digital euro.
The firm, which has 19 offices around the world, claims in its report that the world is entering a period of rapid technological change in light of the COVID-19 pandemic. The crisis stimulated the introduction of digital and contactless payment systems, as well as the development of CBDC. As such, the report aims to provide an "overview of innovation in central bank digital currencies."
Is Ripple an Option for the Digital Euro?
The report explores the link between Bitcoin, Ethereum, Ripple / XRP and stablecoins with CBDC. While Bitcoin is described by CPA Australia as an overly volatile medium of exchange and value storage, the Ethereum report describes it as a fully decentralized blockchain-based software platform that is "beyond any government control." However, the report also notes that the Reserve Bank of Australia has released a statement that it is considering launching a CBDC program on the Ethereum network.
In the "XRP – Ripple Digital Token" section, CPA Australia mentions "Ripple" as an alternative platform for Ethereum.
Ripple is an alternative platform to Ethereum. XRP is the main currency used on this platform with the ability to facilitate payments like any currency or card. […] Ripple has its own patented technology – the Ripple Protocol Consensus Algorithm (RPCA) – for verifying transactions.
Ripple and XRP are trusted by many banks as a model for CBDC, as they are highly centralized and based on an allowed network in which only certain network nodes can confirm transactions, as opposed to decentralized and permissionless Bitcoin and Ether. Ripple also allows new currencies to be created, and Ripple developers can determine the timing and amount of supply similar to current central bank transactions.
While this description has been heavily criticized in the XRP community as the XRP ledger is also decentralized and does not require authorization, it has been suggested that this description refers to a "private ledger" based on XRPL.
As Ross Edwards, Global Head of Client Solutions for Ripple, explained in a recent presentation of the private XRP Ledger, any financial institution can modify Ripple's proposed CBDC design to suit the demand or needs of a particular economic ecosystem or market. Depending on operational needs, the central bank can change the centralized or decentralized dataset, consensus algorithm, availability, and authorization.
However, the following "note" in the report is likely to generate the most noise:
France's central bank Banque de France has openly discussed Ripple / XRP as a possible platform for Europe's central digital currency.
This amplifies the rumor that first surfaced in February 2020. At the time, Ripple was mentioned in the Banque de France's CBDC report. The central bank noted that CBDC units can be transferred to other blockchains. "Since the attributes of a wholesale CBDC unit (the file representing the currency, the keys allowing it to be used) can be integrated into a crypto asset circulating in another blockchain, which is possible, for example, in Ethereum and Ripple, then it would be possible to use the device in this blockchain." …