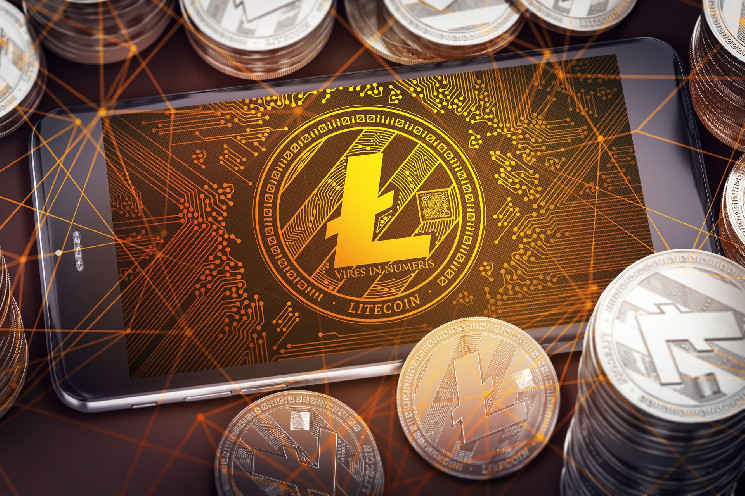 ---
Litecoin (LTC) has climbed to a two-month high this week.
The LTC rate on Wednesday, April 7, strengthened to $ 234 – the highest value since February 20. Altcoin capitalization in the last 24 hours has grown by almost 5% to $ 15.575 billion. Litecoin has risen to ninth place in the ranking of the largest cryptocurrencies.
According to analysts, the growing activity of LTC addresses may signal the continuation of the trend for further strengthening of the rate. Now, on average, the network processes 114,218 transactions per day.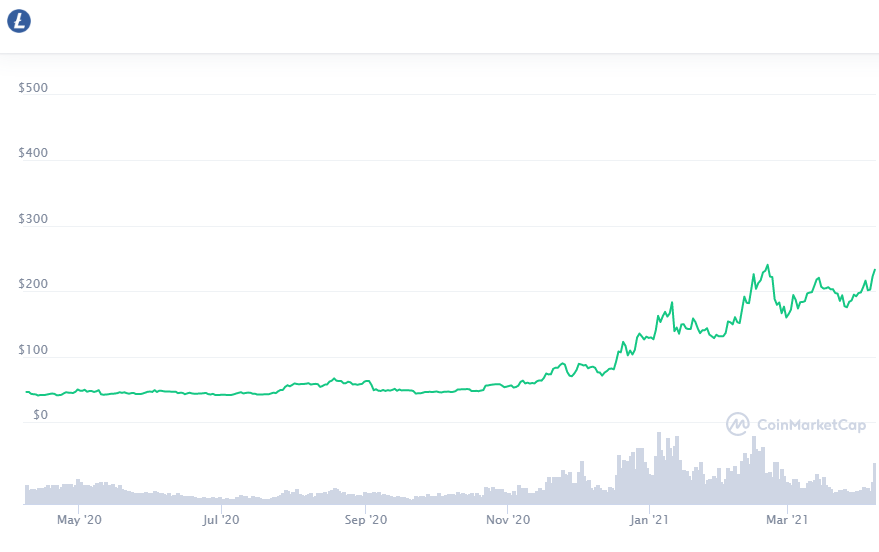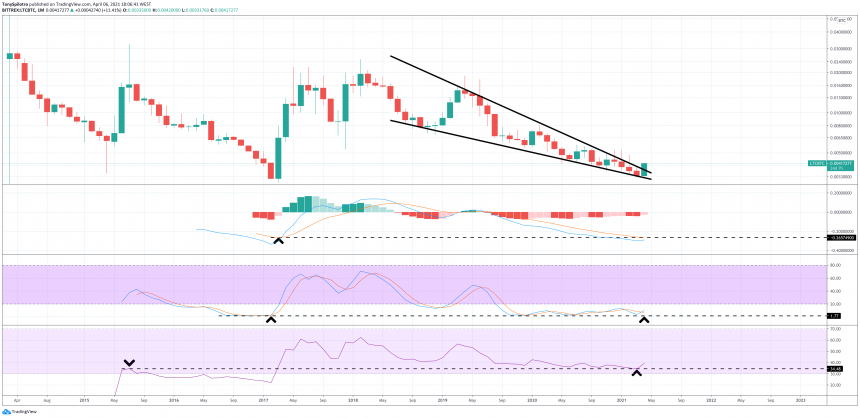 A similar situation was observed in early February 2021. The number of daily trades grew steadily then, which ultimately pushed the altcoin to its highest values ​​since March 2018.
Let us remind you that in February the LTC rate exceeded $ 240, but then "digital silver" entered a long phase of correction. Litecoin dropped to $ 177 on March 25.

Miners also appear to be gearing up for the resumption of the LTC rally. Moreover, historically April is a good month for the crypto market.
Litecoin's network hash rate has grown this week to 288,535 terahesh per second (TH / s), the highest since October 2019. Traders hope that litecoin will try to gain a foothold above $ 250 this week, and this mark will become a zone of strong support for the cryptocurrency.