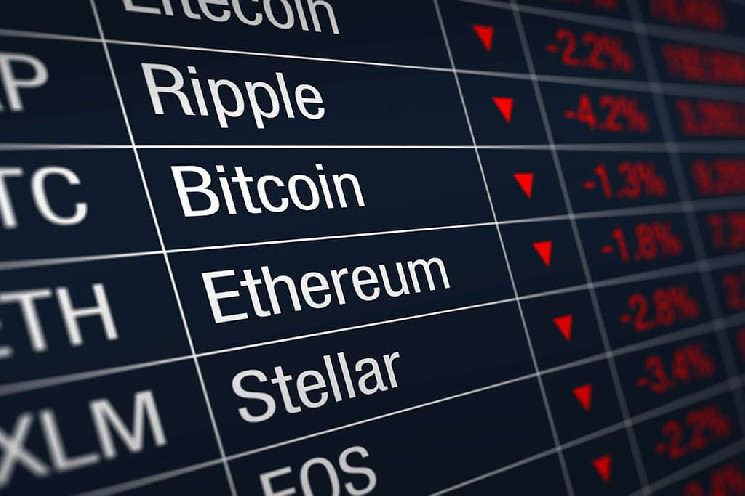 February 2021 was again a good month for cryptocurrency exchanges. The Block Research team found that marketplace website visits rose to a new high last month.
In addition, in February, crypto exchanges registered more than 400 million new users, according to a study by experts citing data from the SimilarWeb service.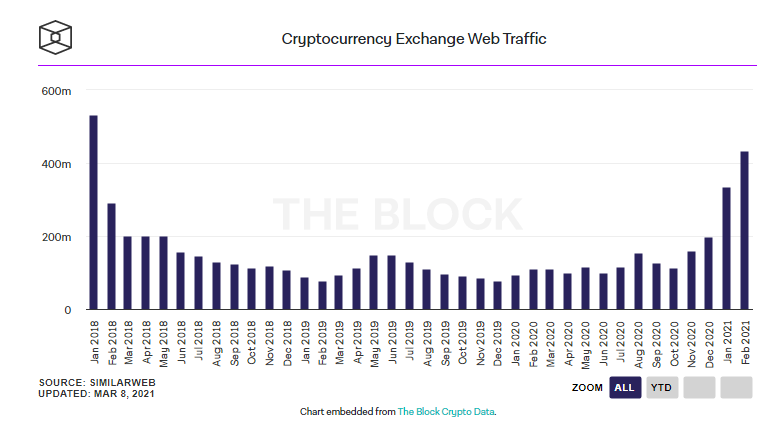 The number of visits to exchange sites last month reached 431.98 million, the highest figure since January 2018. February 2021 supported the trend set by January.
According to the results of the first month of this year, the number of visits to the web pages of crypto-exchanges amounted to 335.128 million. This trend was observed against the backdrop of a rally in the crypto market.
Recall that the winter of 2021 is the period of another breakthrough for bitcoin. Over the past two months, the BTC rate has been able to grow to the highest level in its history. Today the coin is trading just above $ 50,000.
The Binance platform traditionally leads the list of exchanges. It accounts for up to 34.6% of the total number of visits to the sites of trading floors in February. The second and third places were shared by the Coinbase and Kraken exchanges, which received 21.46% and 5.81% of the total traffic, respectively.