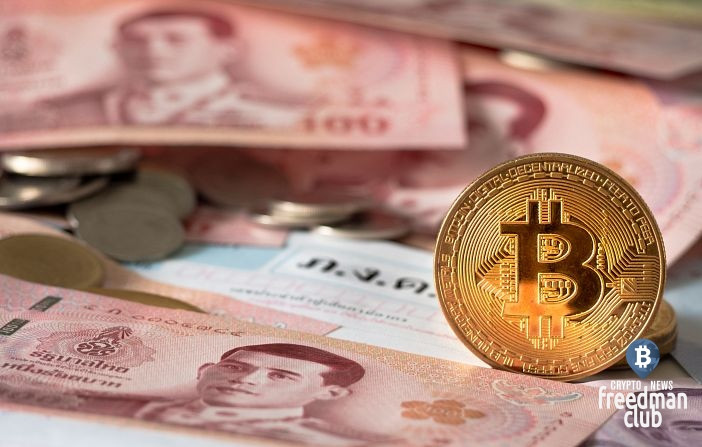 ---
Since November 2020, the volume of trading on licensed cryptocurrency exchanges in Thailand has grown by 588%, however, at the same time, trading on P2P, on the contrary, has a modest increase or even decreases.
Apparently, the Thai market accepts cryptocurrencies very quickly and centrally. The local cryptocurrency regulator said the volume of licensed exchanges in Thailand has increased from $ 574.5 million to $ 3.96 billion since November.
According to one of the founders of the local exchange Bitkub, sales on his exchange have grown by 40% only since the beginning of 2021, and this exchange occupies about 90% of all trading volumes or 300,000 clients.
In contrast to licensed trading, peer-to-peer trading in Thailand has not seen gains, even though the market is generally positive. So, throughout November, Bitcoin trading on such leading P2P platforms as Localbitcoins and Paxful amounted to 650,000 US dollars. By February, trading on P2P platforms had only grown to $ 700,000-1,000,000, that is, the growth was only 10-50%, compared to 588% on crypto-exchanges. And the volume of March fell from $ 950,000 to $ 600,000.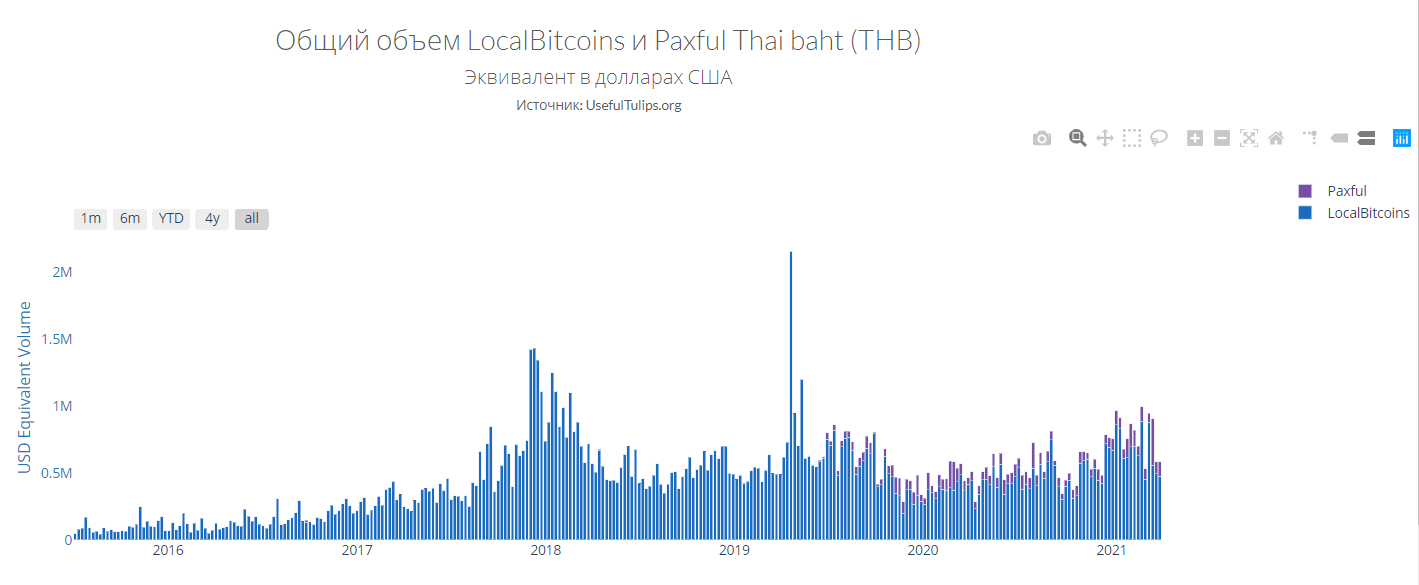 Influenced by the increased interest in cryptocurrencies, regulators in Thailand intend to limit the access of inexperienced traders to trading. To begin with, it is planned to introduce a training course on trading and preliminary testing. Also, the local Securities and Exchange Commission hinted that the introduction of restrictions on the minimum annual income from cryptocurrencies for internal cryptocurrencies up to $ 32,000 is likely.
Along with the growing interest in cryptocurrencies, the demand for decentralized finance DeFi has increased in Thailand. The country ranks second in the world for the search query "decentralized finance".
Posted by Ed Miscavige, Freedman Club Crypto News Analyst