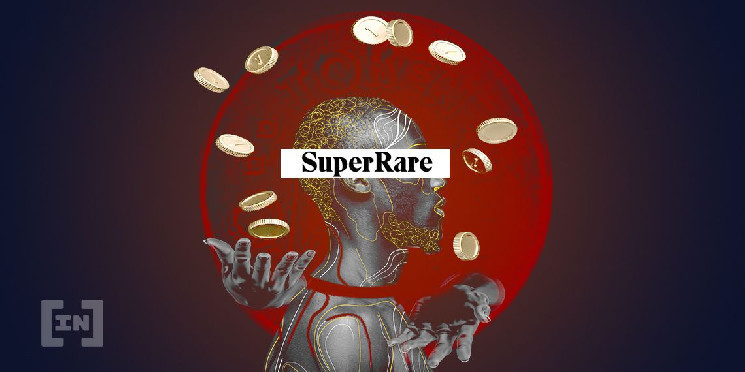 ---
Non-fungible tokens are a new trend in the cryptocurrency market that is developing at a record speed. Understanding where you can buy or sell NFT tokens.
Where to buy NFT tokens and why you need them
Last year, the total size of all transactions made in the sector of non-fungible tokens (NFT) grew by an impressive 299% in annual terms and exceeded $ 250 million, according to the results of a joint study conducted by NonFungible.com and L'Atelier BNP Paribas.
Experts from the analytical company Xangle named the reasons for the parabolic growing interest in NFT tokens:
Scarcity is one of the features that has made Bitcoin a valuable investment today. Some NFT tokens exist in a single copy, and their cost can reach $ 500 thousand;
Indivisibility – you and only you own 100% of the asset (* note: fractional NFTs are an exception);
Protection – blockchain-based registries that provide an immutable record of ownership, preventing duplication or destruction of NFTs;
"The excitement around NFT is due to active speculation and strong fluctuations in the prices of these assets. Most recently, crypto artist Biple sold his six-second video clip for an incredible $ 6.6 million, but that doesn't mean all artwork based on NFT will cost the same. The main evidence that NFT is with us for a long time is the joining the mainstream of famous names, "said Alex Althausen, CEO of the StormGain cryptocurrency exchange.
Already today, experts unanimously assure that the popularity of NFT tokens will grow and gain popularity not only among collectors, but also among traders and investors. BeInCrypto, together with Xangle, figured out where you can buy or sell non-fungible tokens today.
OpenSea
OpenSea is one of the largest and most popular marketplaces where you can buy or sell NFT tokens. The resource contains thousands of different non-fungible tokens: from game cards to paintings by contemporary artists. The site also maintains its rating and tracks the most popular NFT tokens.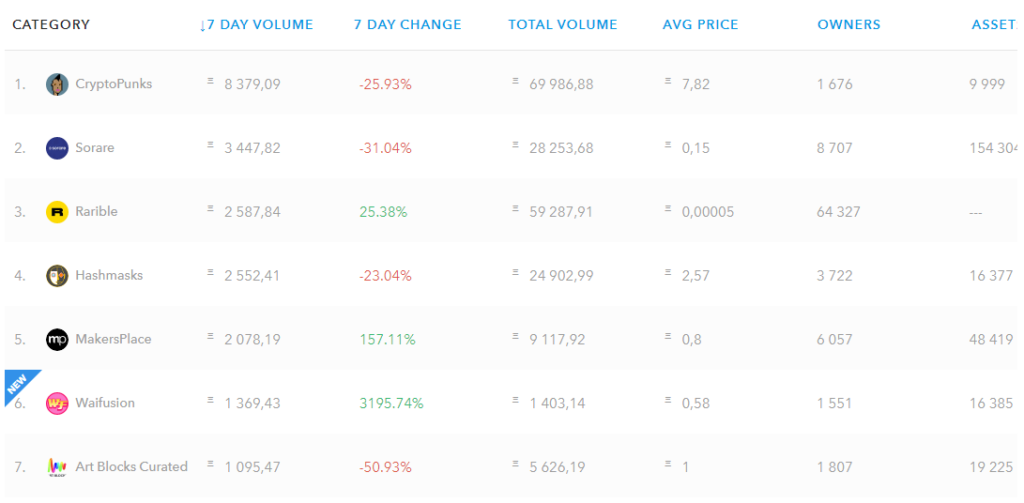 It is on this resource that NFT tokens from a video of a Russian eating a bat, a token of a burnt Banksy painting and many others are displayed.
The sandbox
The Sandbox platform allows you to create, buy and sell assets in the Decentraland meta-universe using LAND tokens. The first sale of territories in the LAND space took place at the end of 2019, and in February of this year, the developers sold land plots for the second time.
Within a few days of the second presale, 6,192 blocks of virtual space were sold for a total of 800 ETH or more than $ 200,000. Among the buyers are both ordinary gamers and large gaming companies – CryptoKitties, My Crypto Heroes, Old Skull Games, as well as Dapp.com , a website dedicated to ranking and analyzing decentralized applications.

"Each LAND token is an NFT token that is on the Ethereum public blockchain (ERC-721). Also, the possession of LAND allows you to create your own districts on the platform, which have enhanced functions compared to LAND, "the website explains.
SuperRare
SuperRare is a digital art marketplace. Digital artworks function as non-fungible tokens that can be bought and resold, but cannot be exchanged directly for each other.
Artists validate their work by creating a tokenized certificate. They then set a selling price and allow potential buyers to bid on their work. The investment aspect of SuperRare is its aftermarket. Anyone can resell the purchased artwork as if it were at a regular auction.
Selected works on SuperRare have been sold for over $ 175,000. Several other works have been sold for between $ 15,000 and $ 45,000. At the time of writing, SuperRare is ranked fourth in seven-day trading volume among all NFT tokens and marketplaces.

Rarible
Rarible is a non-fungible token marketplace and today has one of the highest trading volumes of any NFT marketplace. Using their own RARI token, artists can create and sell their work on the marketplace.
A unique feature of the platform is the ability for artists to collect royalties every time their work is resold. Mark Cuban created his own non-fungible token on the Rarible marketplace, which sold for $ 81,000. Rarible has established itself as one of the most popular platforms for investing in NFT in the form of digital art and collectibles.

NBA Top Shot
NBA Top Shot is a hugely supported NFT platform. Some investors may find a partnership with a major American sports league attractive. The NBA Top Shot concept is to publish and sell digital basketball collectible cards. However, instead of static images of players, NBA Top Shot cards contain video clips from past games. Each clip is a unique token. As of early February 2021, NBA Top Shot had sales of $ 43 million.
Xangle experts are confident that amid growing investor interest in sports, the NBA Top Shot could be a good investment.

Note that recently the OKEX cryptocurrency exchange announced the launch of a trading platform for the sale of NFT tokens.