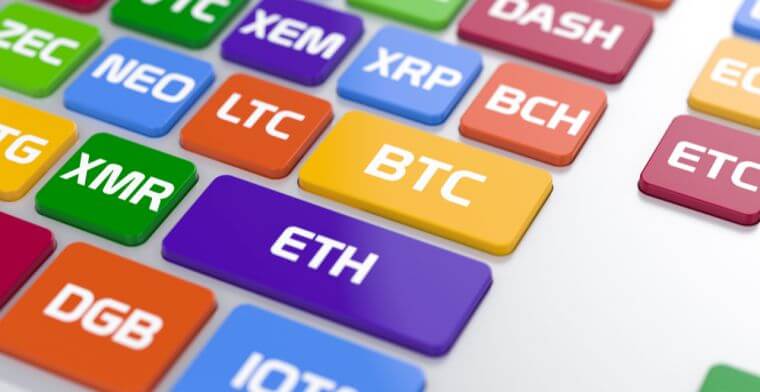 Investors should keep a close eye on five events this month that will bring popularity to certain cryptocurrencies. According to Altcoin Daily, these factors can cause price spikes that can generate huge returns for investors.
The first and perhaps most important development is that Amazon Web Services (AWS) has integrated Ethereum into its Amazon Managed Blockchain. The integration will resolve the issue of data inaccuracy arising from desynchronization of nodes, as well as problems with scaling the data warehouse. AWS customers can now register Ethereum nodes and connect to the Ethereum network in minutes.
SENSATION: Amazon just added ETHEREUM support to AWS!

What it means: AWS users can now set up an ETH node and join the public Ethereum mainnet on the Amazon Managed Blockchain.

BULLS FORWARD!
Not Ethereum needs Amazon, but Amazon needs Ethereum, if, of course, the company wants to stay modern, "Austin Arnold told his 541,000 subscribers.
Arnold is also optimistic about VeChain – the firm recently entered into a partnership with one of the world's largest aluminum companies. Its blockchain as a service network has teamed up with Norwegian firm Norsk Hydro with more than $ 12 billion in annual revenue. According to CNF, Hydro has partnered with DNV GL to use VeChain to enable customers to verify the accuracy and authenticity of product data with an environmental profile.
The new DNV service "Tag. Trace. Trust (TTT) aims to build bridges between the company's green and socio-economic development efforts and their customers. TTT recently recruited its first metallurgy client @NorskHydroASA, one of the largest aluminum companies in the world.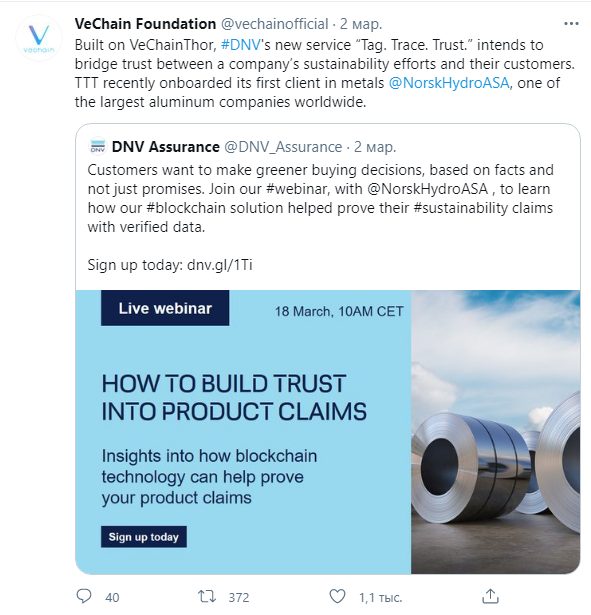 A small but very important step for VeChain, which can be much more confident if they [Hydro] get enough involved, "says Arnold.
PayPal is actively interested in the cryptocurrency industry. According to the latest data, the international payment company is interested in acquiring cryptocurrency storage firm Curv. PayPal is offering half a billion dollars for a startup, according to sources familiar with the matter.
PayPal is believed to have had a relatively long interest in the cryptocurrency storage industry. The company previously held talks with BitGo, one of the industry leaders, but they did not end with a deal.
According to the analyst, this could serve as a green light for the crypto space, including the altcoins supported by PayPal.
The next item on Arnold's checklist was Theta Network, which Sony recently joined as a validation node. The Sony Research and Development Center in Belgium will strive to further optimize the "global user experience on the Theta Network".
In addition to Sony, Theta's Governing Council members also include Google, Samsung, Binance, Blockchain Ventures and gumi, so there are actually big players on Theta Network's board.
Last on Arnold's list is the custodian service Hex Trust, which is currently targeting the fast-growing NFT space. The company recently launched the NFT Safe project for non-fungible tokens, becoming the first licensed global custodian service to provide investors with the option to store NFTs.
Arnold believes this is the start of a new wave of companies offering NFT storage:
This area of ​​the cryptocurrency space is growing really fast.