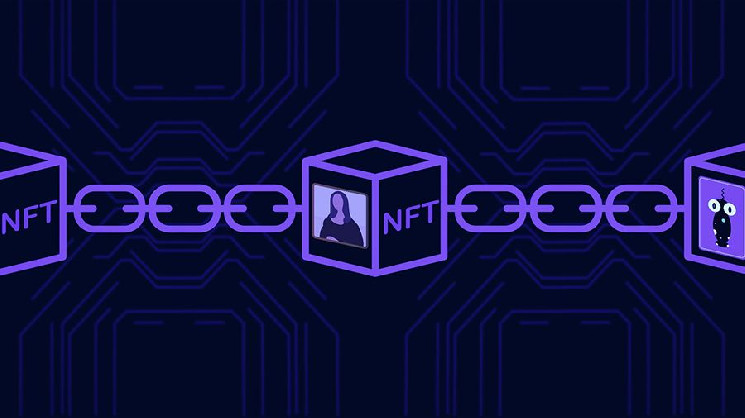 ---
The number of ERC-721 smart contracts for creating NFTs on Ethereum has reached a new record. According to experts, the NFT market still has potential for growth.
According to a report by CoinMetrics, the total number of ERC-721 smart contracts on Ethereum that underpin non-fungible tokens (NFTs) has reached 19,000 as a result of the NFT boom.
ERC-721 is the Ethereum standard for creating NFTs – non-replaceable cryptographically unique tokens. According to DappRadar, the NFT industry has grown significantly in recent months, with trading volume on the top three NFT marketplaces reaching $ 342 million in February alone, up from $ 12 million in December 2020. However, across the entire cryptocurrency market, these numbers are extremely insignificant.
"The NFT marketplace went from being largely non-existent to a multi-million dollar decentralized market in just a few months," said Mati Greenspan, analyst and founder of Quantum Economics.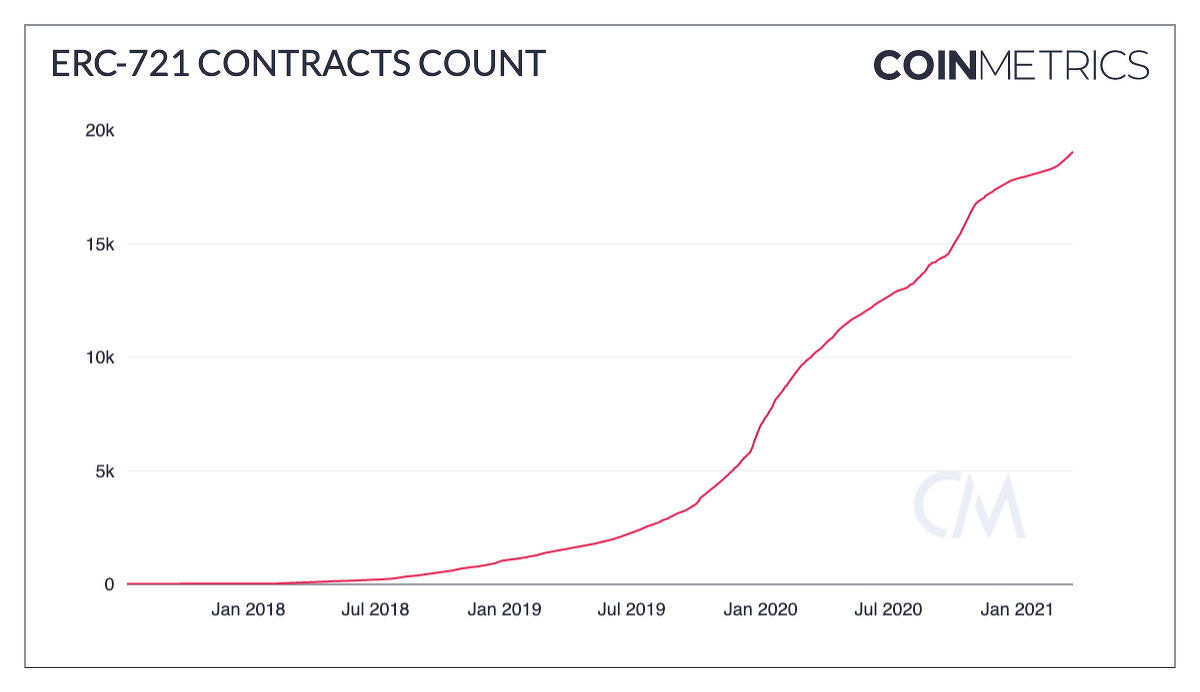 Although the number of ERC-721 contracts is approaching 20 thousand, they represent only a small part of the total number of smart contracts on Ethereum, which now reaches 17.84 million contracts.
"Given the growing public interest in NFT, the technology has great potential for scaling and development," said Petr Kozyakov, co-founder of both CBDO and Mercuryo.
He suggested that the NFT market could grow to $ 40 billion by the end of 2021. However, other experts argue that the unprecedented prices paid by some collectors for NFTs have inflated the market. Konstantin Anisimov, CEO of the CEX.IO exchange, noted that the main scenarios for the deployment and use of all NFT technology have yet to be discovered, deployed and integrated.
According to him, "There are clear signs that the NFT market is overblown in terms of the unprecedented valuation of some of the merchandise sold so far, including Everyday: The First 5,000 Days by artist Beeple, which sold for $ 69.3 million. agree with this and in a recent interview called the NFT industry a "bubble".
"We are likely to see a lot of peaks and valleys, but there is no doubt that this technology is not going anywhere," concluded Greenspan.
As a reminder, according to Google Trends, interest in collectible tokens (NFTs) has almost reached the same level as in initial token offerings (ICOs) during their 2017 boom.