---
This week the capital went back to the US currency.
The dollar index last Friday reached its highest values ​​since mid-November last year. This figure is now just over 92.7 points.
The exit of capital from risky assets, including the crypto sphere, led to a weakening of the bitcoin (BTC) rate. The largest digital currency fell to $ 51,000 on March 25, the lowest in the past three weeks.
There is an inverse correlation between the US dollar and bitcoin. Many analysts periodically pay attention to this trend. They advise the trader to look at the trajectory of the dollar in order to form tactics of behavior over short distances.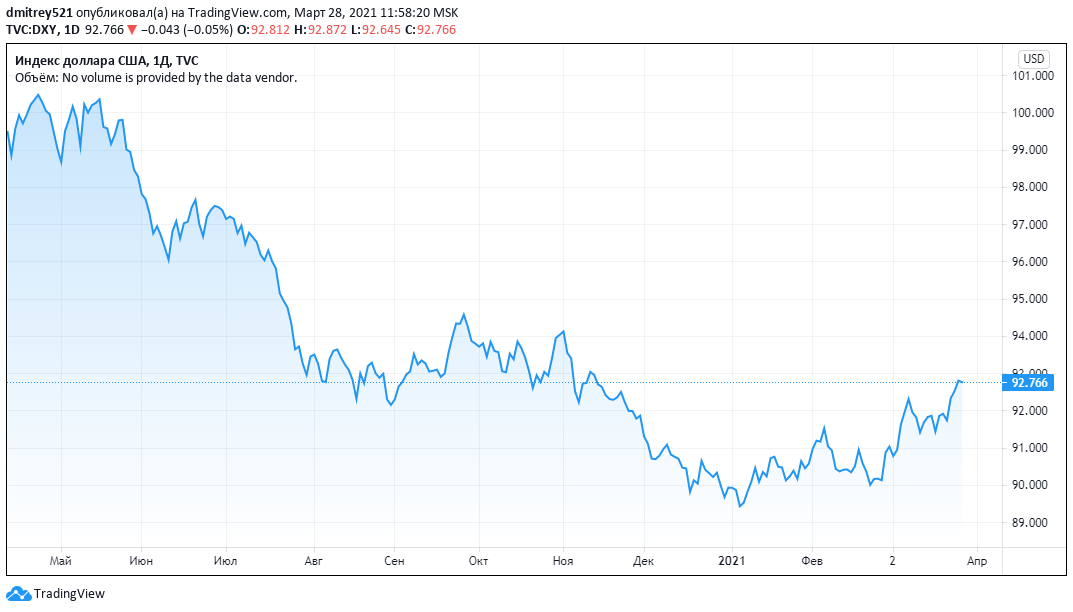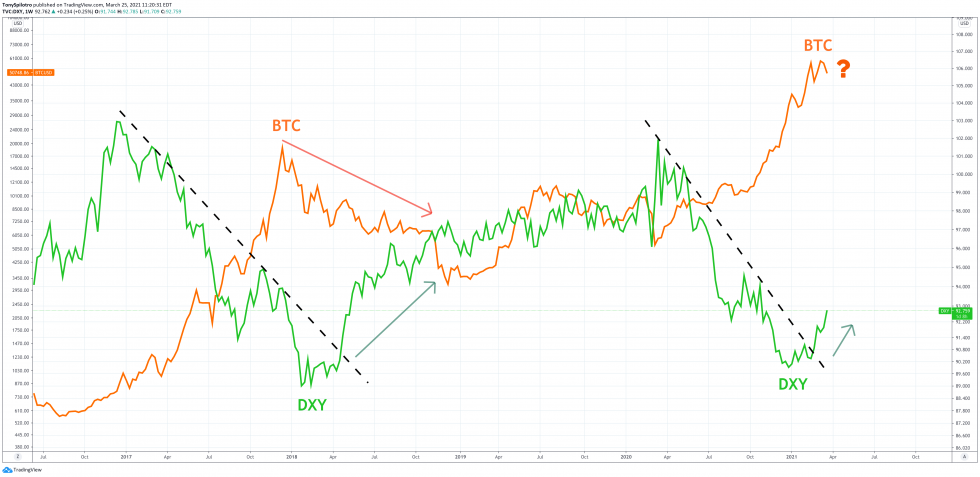 At the same time, experts are systematically recalling the strong dependence of the cryptocurrency on the dynamics of the movement of the American stock index S&P 500.
Back in the spring of last year, the Skew team announced that the S&P 500 indicator will determine the future of BTC. After the infamous March crash, the correlation between Bitcoin and the stock index hit a two-year high.
This year, in a new Skew survey, researchers again pointed out to investors that the cryptosphere is highly dependent on trends dominating the US stock market.