The first book on non-fungible tokens called "Mastering NFT" has been released and can be bought on Amazon . The book has been translated into 8 languages: English, Italian, German, Dutch, Japanese, Portuguese and Spanish. The price of the book on Amazon is $ 52.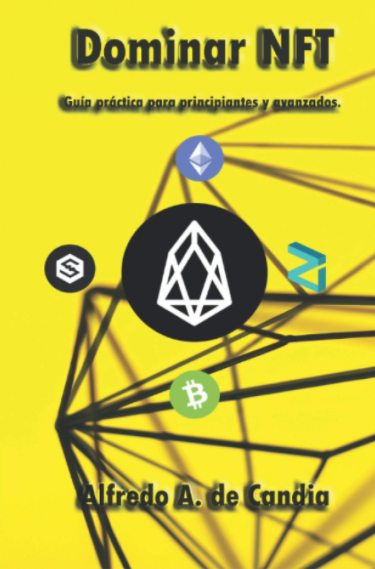 Of course, 2021 will be the year of non-fungible tokens. The records that NFT is breaking now are comparable only to the ICO boom in 2017.
For non-fungible tokens, it also started in 2017, when the CryptoKitties platform released its first kitties. Non-Fundible Tokens have become digital alternatives to art, thanks to the ability of the blockchain to create unique and inimitable tokens that can be uniquely identified.
NFT tokens in 2021 began to penetrate the art world like never before. Artist Beeple sold his creation "The First 5000 Days", singer The Weeknd and musician Linkin Park are already transferring their music to the blockchain, and Elon Musk also delighted his fans with an NFT single, but soon the billionaire took it off the market.
Some blockchains are more popular for token creation than others, with Ethereum leading the way, and it is also true that Ethereum also has high processing fees for non-fungible tokens. In fact, Ethereum transaction fees are around $ 100, which has slowed many young artists looking to sell or collectors looking to buy these tokens.
There is also the regulatory and legal side of the NFT that many people are unaware of and unaware of, that there are directives and laws governing multimedia work.
It is precisely because of this that it became necessary to create an up-to-date book, a practical guide to non- fungible tokens – " Mastering NFT – Practical Guide " by Alfredo de Candia.
The book answers questions such as how to create, how to sell a non-fungible token, the interactions between NFT and the environment, the relationship between digital art and copyright, and the use of ERC-721 and ERC-1155 standards.