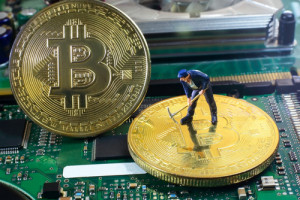 ---
Bitcoin mining difficulty has dropped 1.27% after another two-week recalculation this Saturday. Today's change is the first negative recalculation since the beginning of the year. During the four previous stages, the difficulty grew and reached a new high of 21.72 T on February 20.




Image: BTC.com

On Monday, it became known that the administration of the Inner Mongolia region in northern China, the third largest concentration of computing power for cryptocurrency mining, put on public discussion a normative act providing for a ban on the operation of mining farms. So the local authorities are going to restrict the activities of energy-consuming enterprises, after they failed to comply with the government's order regarding the reduction of carbon emissions. The ban is expected to take effect in May.

According to the Chinese publication Haimanews, some miners have already begun to leave the region and move equipment to other provinces or abroad. The main destination is Sichuan Province, the largest mining center in China. At the same time, a number of miners preferred to transport the equipment in advance, since even before the last announcement, there were factors that indicated the intention of the authorities to make such a decision.

Prospects for further mining of cryptocurrencies in neighboring regions are unknown. China still accounts for about 65% of the bitcoin hashrate. Against this backdrop, other countries such as the United States and Kazakhstan see an opportunity to enter the competition. The Kentucky Budget Committee this week, by 19 votes to 2, approved a proposal for a tax exemption on the sale of electricity supplied to miners.

The 1.27% reduction in mining difficulty is within the standard deviation. Bitcoin is still trading near all-time highs of around $ 50,000, which favors continued miner activity.

PCGamesN, meanwhile, reports that due to increased demand from Ethereum miners, gaming laptops are gradually disappearing from the sale after video cards. Earlier it became known that Chinese miners began to collect farms from such laptops.