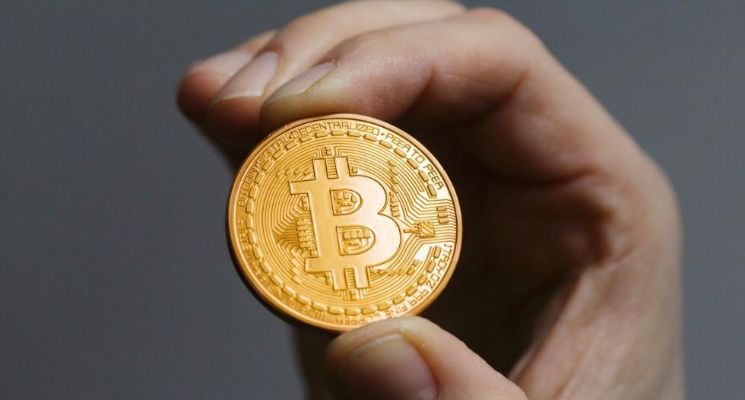 ---
Crypto community members discussed the future of BTC amid the growth realized by the digital asset.
Most of the cryptocurrencies from the top 10 of the CoinGecko resource capitalization rating began Tuesday with growth. Bitcoin, as of 10:32 am (Moscow time), is trading at $ 53,708. Over the course of the day, the cryptocurrency has risen in price by 7.7%, over the week – by 7.8%.
The best traffic result in 24 hours among the top 10 was recorded by Chainlink (+ 8.3%). The Uniswap token rate (+ 30.1%) was growing more actively than others during the week.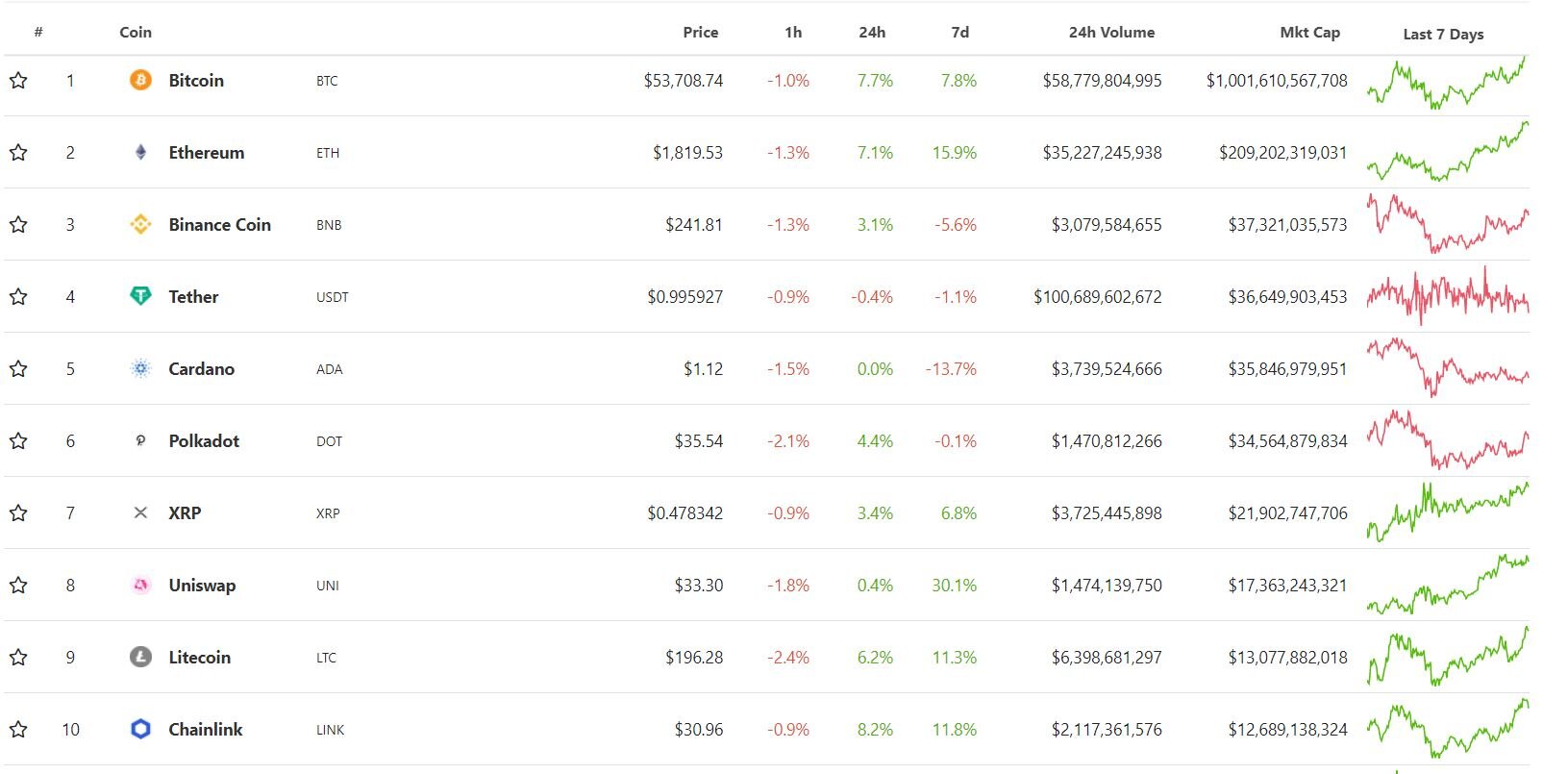 Top 10 Most Capitalized Cryptocurrencies According to CoinGecko
Against the background of the growth realized by bitcoin, many members of the crypto community thought about the prospects for the further movement of the rate of the most capitalized cryptocurrency. One of the first to talk about his vision of the future of BTC was analyst Peter Brandt. Recall that he gained popularity in the crypto community after he managed to correctly predict the exit of bitcoin in the 2018 correction.
"Show the cards. I am not a bitcoin maximalist. In my 46 years in trading, I have never seen a more exciting market with a similar history. My largest investment, which has nothing to do with the real estate market, is BTC, "he wrote in his microblog adding that he does not see the difference between bitcoin and other instruments available on the market with which one can earn through trading.
Particular attention of members of the crypto community was drawn to the graph with which Peter Brandt accompanied his post. According to the illustration, the current phase of bitcoin growth may end at the end of September 2021.
Analysts of the Ecoinometrics project, in turn, believe that bitcoin will be able to peak in value as early as May 2021.
An analyst who blogs under the nickname Inmortal technique agreed with the opinion about the growth prospects of BTC. On his Twitter, he presented the likely trajectory of bitcoin in the coming days.
Meanwhile, the level of fear of investing in BTC remains in the green zone. This position of the indicator indicates the interest of investors in buying cryptocurrency.