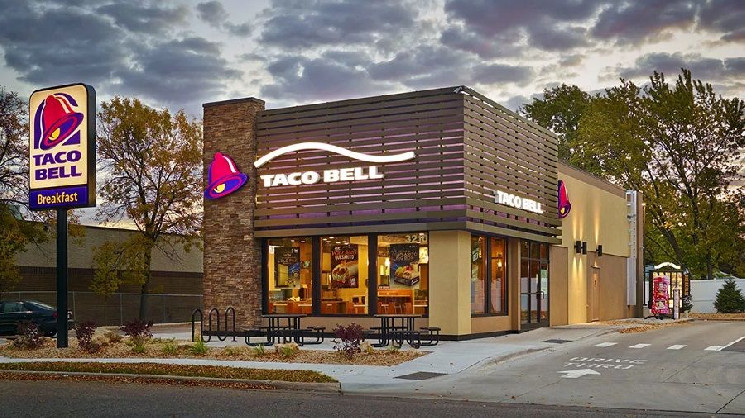 ---
Popular fast food chain Taco Bell took advantage of the hype around collectible tokens (NFTs) and released the first batch of such tokens on the Rarible platform.
"Our spicy potato tacos will now take a place not only in your hearts and stomachs, but also in your digital wallets!" Taco Bell said on Twitter.
Images, GIFs and short video clips were released as tokens. In total, the fast food network has issued five different tokens at a fairly low price – only 0.001 ETH ($ 1.79).
However, after a few hours, the rate on one of the tokens reached 0.7 WETH ($ 1,300). At the same time, 1% of the amount of each NFT resale will go to the account of the Taco Bell fund, which helps people in finding work.

Recall that in recent weeks, there has been a boom in speculation in collectible tokens. Twitter founder Jack Dorsey has auctioned off his first tweet disguised as NFT.
Sina Estavi, CEO of Malaysian startup Bridge Oracle, offered Dorsey a lump sum of $ 2.5 million for a tweet token, beating Justin Sun's $ 1 million bid.