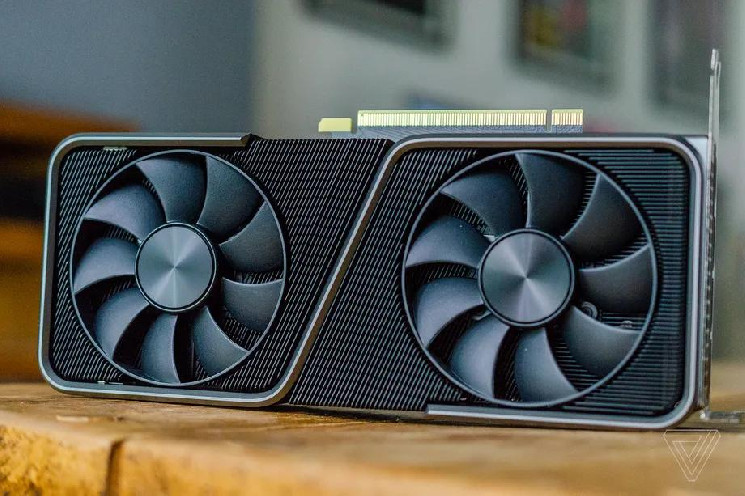 ---
When the retail price of the Nvidia RTX 3070 surpassed the $ 1,200 mark, fears arose that all video cards had already been bought by scalpers, cryptocurrency bots and miners. At the same time, the latest Steam survey on hardware shows that at least some of these GPUs are making their way to gaming PCs as well.
According to TechSpot, the 3070 saw the fastest growth in sales of any Steam GPU to become the 17th most popular Steam GPU with a share of 1.29%.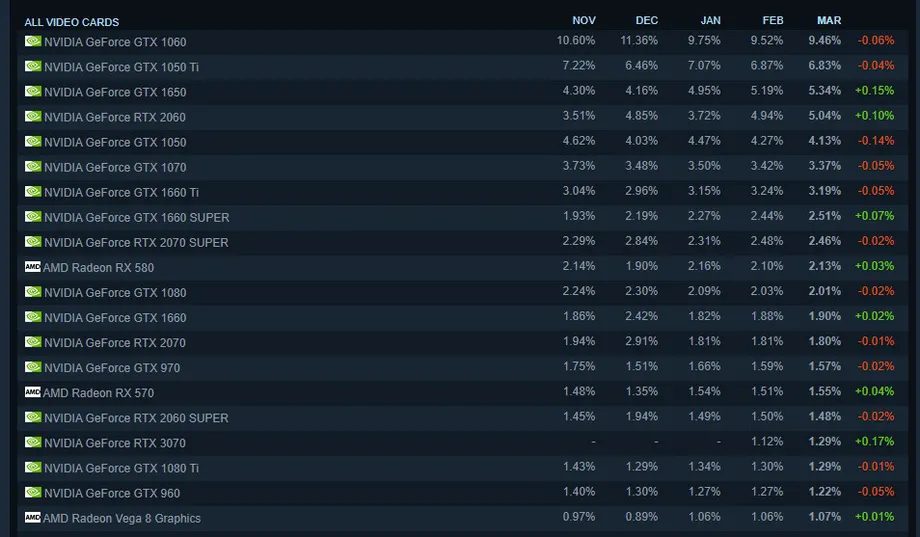 The RTX 3080 has a market share of 0.87%, the RTX 3060 Ti has 0.39%, and the expensive RTX 3090 has 0.34% of the market. In total, the Ampere microarchitecture maps combine 2.89%.
That's not bad considering their competitor, AMD's RX 6000 series, doesn't rank any of the 95 spots on the GPU leaderboard. From the looks of it, the 2011 Nvidia GeForce GTX 550 Ti (0.16%) is used by more gamers than any of AMD's new graphics cards.
However, more than a quarter of PC gamers on Steam are now using AMD processors instead of Intel, so this can be considered some consolation.
Based on used graphics card sales figures, the newer RTX 3060 is expected to contribute to Nvidia's bottom line next month.