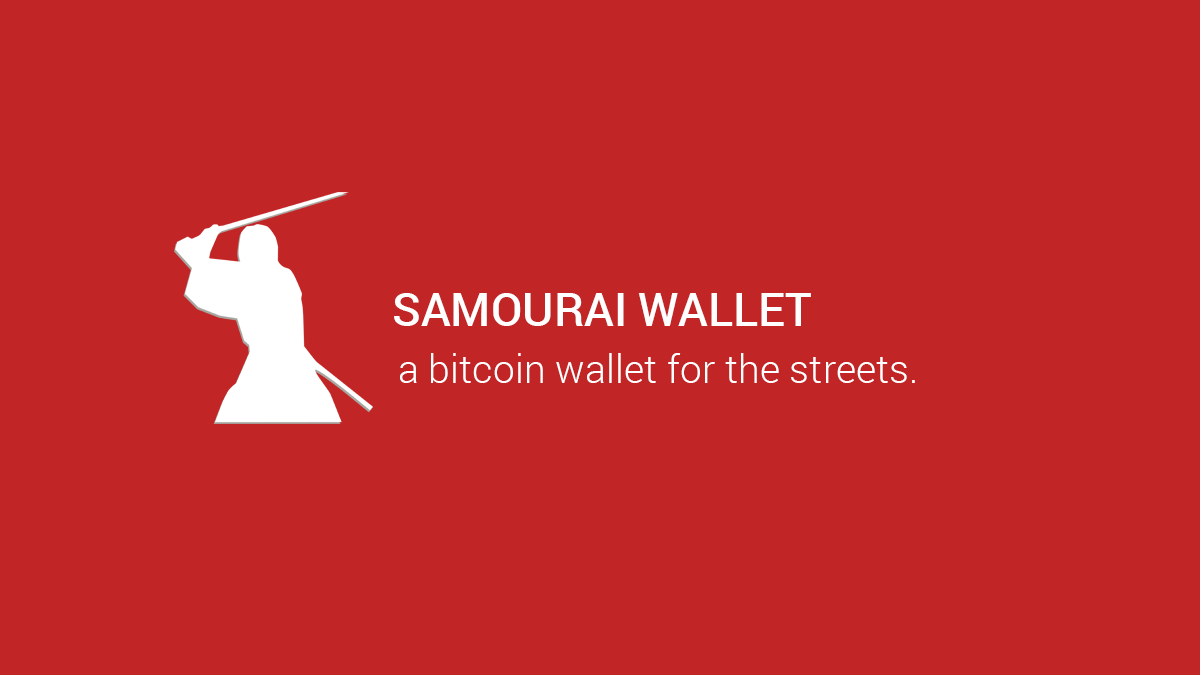 Many wallets are used to store Bitcoins, including anonymous Bitcoin wallets. Mobile versions of these applications are in great demand now. Among them, the leading position is occupied by the Bitcoin wallet Samourai wallet.
Bitcoin wallet Samourai wallet
This wallet belongs to mobile wallets and is considered one of the safest and most convenient wallets for storing cryptocurrency . You can download the Bitcoin wallet through the Play Market. It functions on the basis of the Android OS. The popularity of the mobile Bitcoin wallet is due to a set of advantages.
Samourai benefits
The crypto samurai has superior security compared to other types of mobile wallets. Transactions are fast. Those clients who do not want to trust the Samourai wallet server with their public keys are eligible to run Dojo. This ensures maximum anonymity of transfers.
Samourai wallet has support for SegWit, Legasy, Bech 32 addresses. Using remote SMS commands, you can control the application. However, in this case, the security of the wallet is reduced.
The wallet's transactions are as private as possible. Outside observers are unlikely to be able to trace them, because with each new transfer, a new address is created. If the user wishes, he can use the open VPN application. The wallet works with him too.
Scrambled PIN prevents malware from hacking the application. The Whirlpool feature helps make it difficult to track transfers.
It is worth noting that this is one of the few wallets that allow you to speed up the transaction . In the news of Bitcoin, you can often read messages that the blockchain network is overloaded and you have to wait for a confirmation of transactions for a long time.
This wallet can speed them up a bit. For this, there is a function of increasing commissions for sent transactions. Thanks to her, the transaction is faster.
An interesting feature – the wallet is very often downloaded by those who live in countries where cryptocurrencies are completely banned. Users often compare it with other mobile wallets and note that in terms of its functionality and protection functions, it is much superior to them.
How secure is it?
The developers have tried to ensure that users' information is protected as much as possible. The encryption protocol is AES-256. Each client has a monopoly on the ownership of private keys. For security, the phrase BIP-39 is also used. It allows you to encrypt valuable customer information.
Samourai wallet functionality makes it possible to put a pin code consisting of several numbers. There is also a hidden mode, it hides the wallet from strangers. To restore the wallet, you just need to use the seed phrase. It is created when the application is installed. It allows you to restore access if the smartphone is suddenly lost.
But this does not mean that information security measures should be neglected. There is not a single wallet that would guarantee complete security and anonymity. The safety of funds on wallets depends on how responsibly the user will take precautions.
Conclusion
Thus, the Samourai wallet mobile wallet has security and privacy, it is very often used by clients where transactions with cryptocurrencies are either prohibited or are under strict control by the tax authorities.
Simple, convenient, secure, Samourai wallet is among the top 10 mobile cryptocurrency wallets.