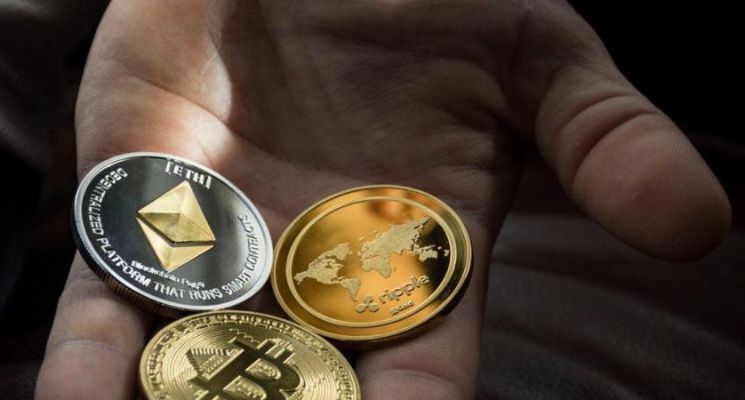 ---
The CEO of Ripple explains how he came to the conclusion that one Bitcoin transaction is equivalent to approximately 284 liters of gasoline.
According to a recent study by CoinShares, about 35-40% of all energy used to mine BTC comes from renewable sources.
---
In a recent interview with CNN Julia Chatterley, Ripple CEO Brad Garlinghouse criticized bitcoin , stating that "one transaction is equivalent to burning about 75 gallons (about 284 liters) of gasoline," while pointing out the perceived negative impact on the environment. Moreover, in one breath, he stated that the XRP ledger is 100,000 times more energy efficient.
Although Garlinghouse clarified that he is a "fan" of bitcoin, he said that he sees in it only a store of value, not a means of payment. However, or perhaps because of this, the Bitcoin community did not respond very well to the comment.
In particular, the community wondered how Garlinghouse came up with a figure of 75 gallons of gasoline. One of them was crypto journalist Frank Chaparro. He tweeted: "Seriously. It's very curious how many gallons of oil are required for each Bitcoin transaction. Do any of you know? "
The Ripple CEO responded to a tweet on Twitter :
I think I hurt a nerve! My comment was on how many gallons of gas emit the same amount of CO2 as BTC txn (could be seen more clearly in the video). First, I DEFINITELY am not talking about banning BTC! I am saying that together we can and must understand the carbon footprint of PoW.
As explained by the CEO of Ripple, it is based on the average of the Cambridge BTC Index and in particular the data for March. According to this data, in March, Bitcoin consumed 132.07 terawatt hours on an annualized basis. Garlinghouse divided this value by 365 days and got 0.362 TWh (daily average). Multiplied by the average number of transactions per day in March – 301,359 transactions – gives 0.000001201 TWh for average energy per transaction.
In addition, based on Digiconomist data, Garlinghouse estimated that 0.49 megatons of CO2 is produced per TWh. This in turn means that 0.000000588 Mt [metric tons] CO2 is generated per transaction. Since the US EPA states that 112,523,894 gallons of gas produce 1 Mt CO2, therefore "~ 70 gallons of gas is emitted from 0.000000588 Mt CO2." In response to allegations of spreading FUD about bitcoins, Garlinghouse says:
We have the tools to make cryptocurrency 100% renewable and reach its full potential. Let's focus on solutions to change the minds of Janet Yellen, Bill Gates and countless others who have raised concerns about energy use instead of blaming me for FUD.
What percentage of bitcoin consumption is renewable energy?
As we all know, "mass" energy consumption is an issue that critics have always pitted against Bitcoin. However, these claims are mostly untrue, as Bitcoin mining does consume a lot of energy, but most of it is renewable.
A recent study by CoinShares found that at least 78% of Bitcoin miners use renewable energy sources. The same study also states that about 35-40% of all energy used for mining comes from renewable sources. While this is not 100% of Garlinghouse's requirements, it is a huge amount that many large industries can only dream of. In addition, Coinshares stated in the report:
Many renewable energy generators are poorly located and underutilized, making Bitcoin mining the only viable way to use that electricity.