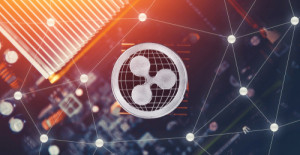 Ripple has officially announced the end of cooperation with MoneyGram money transfer service.

"Ripple and MoneyGram have jointly decided to terminate our current cooperation agreement," Ripple writes on its blog.

Ripple CEO Brad Garlinghouse commented on recent developments: "While the lack of a legal framework to regulate cryptocurrencies unnecessarily confuses businesses and consumers in the US, the joint achievements of Ripple and MGI remain undeniable. Billions of dollars have been sent across borders using XRP. "

Ripple notes that they intend to reconsider the possibility of cooperation in the future.

Ripple and MoneyGram started working together in June 2019. MoneyGram then agreed to use XRP in settlements on transactions with foreign currencies, and Ripple acquired a stake in the service. MoneyGram, for its part, was also compensated in XRP, which it immediately liquidated. In February, MoneyGram announced it was ending its use of the Ripple platform after the latter was sued by the US Securities and Exchange Commission (SEC).

Amid the announcement, MoneyGram (NASDAQ: MGI) shares were down 7% after the markets closed. XRP is losing about one and a half percent.