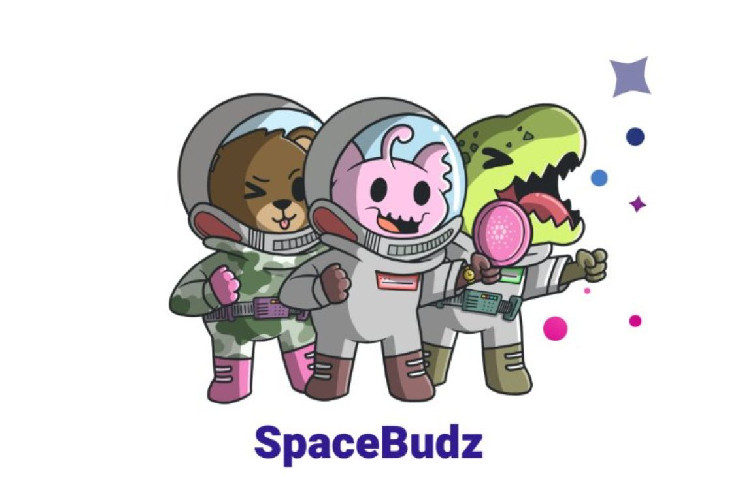 ---
Another NFT project called SpaceBudz has been launched on the Cardano blockchain. This is a set of 10,000 collectibles featuring cute astronaut animals.
We just launched one of the first NFT projects on @Cardano!

Read all about it: https: //t.co/waQnEq9mWW

To celebrate we are giving away 3 SpaceBudz!

Participate: https: //t.co/4qBIf3Hf4A@YoroiWallet
@CardanoStiftung

– SpaceBudz (@spacebudzNFT) March 24, 2021
According to reports, each SpaceBud token is a unique collectible, created by mixing breed, background, items and other outstanding items. Thus, there are both common tokens and very rare ones.
The price of SpaceBudz rises every time it reaches the threshold of one thousand pieces.
In particular, from 0001 to 1000 SpaceBudz the cost is 10 ADA, from 1001-2000 – 20 ADA and so on up to 9001-1000, which will cost 100 ADA.
The project team clarifies that at the moment, "space" NFTs on Cardano are not yet available for trading, as they are awaiting the release of smart contracts. However, NFT data can already be purchased and owned.
In their presentation, project representatives explain why they use the Cardano blockchain to issue NFTs, and not Ethereum.
First of all, one of the reasons for choosing Cardano was the transition of the ADA blockchain to the Goguen phase, which will allow the use of smart contracts. The second reason is the high cost of gas on the Ethereum network, which is a real obstacle to issuing NFTs on this blockchain.
In addition, while continuing to consider the pros and cons of the two blockchains, SpaceBudz describes the NFT situation as follows:
When comparing these NFTs to the NFTs of the Ethereum network, there are some differences. Ethereum tokens of ERC-721 and ERC-1155 standards are smart contracts. They are not like Ethereum itself. To send a token, you need to fulfill a smart contract and pay much higher transaction costs than you pay for ETH.

On the Cardano blockchain, tokens are native (proprietary), so they are at the same level as ADA. Sending tokens costs the same as sending ADA. In addition, since these tokens are not smart contracts, they are more secure, since they eliminate the possibility of error due to the human factor, since they do not require writing a contract.
SpaceBudz is not the first project to choose the Cardano network. Earlier this month, CardanoKidz also launched the sale of its NFTs, which is now selling its third set after a quick sell-off of the first two.