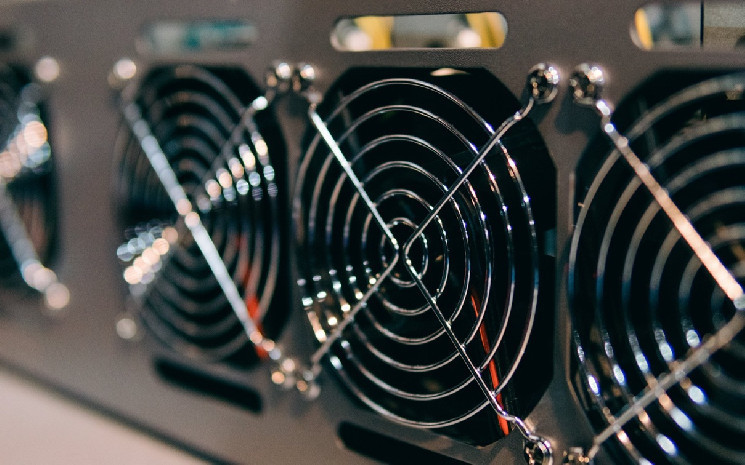 ---
Well-known in the Chinese cryptocurrency market, Willie Wu spoke about the recent conference of the leader in the production of Bitcoin mining equipment (BTC) Bitmain.
This is the first event of a leading ASIC miner manufacturer since Bitmain co-founder Jihan Wu left the company.
Here are the most interesting statements made during the conference:
1. Mikri Jean believes that bitcoin will soon reach 300,000.
2. Bitmain has recognized the Taiwanese semiconductor company TSMC as the best partner.
3. The current pre-sale value of the S19 is $ 93 per Tx / s.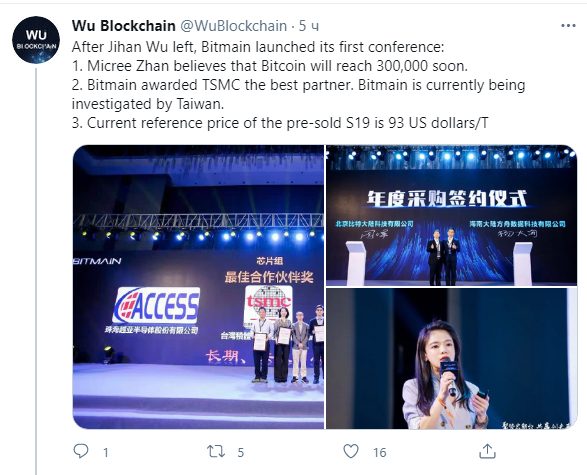 As we can see, new Bitmain leader Mikri Jean has an ultra-bullish view of the bitcoin (BTC) price. Given that the company is at the forefront of the crypto industry, perhaps his prediction is worth listening to.
In addition, the newly rejoined CEO announced the pre-sale terms for the Bitmain Antminer S19. Today it is priced at $ 94 per Tx / s. Considering that two models with hash rates over 110 TH / s are now available, the price of one machine is over $ 10,000.
To order a product during the pre-sale period, you must make an advance payment of 20% of the total order amount. The minimum order quantity is 1000 ASICs.
In addition, Bitmain has awarded Taiwan Semiconductor Manufacturing Company (TSMC) Best Partner status, despite the Taiwan government initiating an investigation against the company. Indeed, it is a key supplier of several generations of chipsets that have now become a highly scarce commodity.