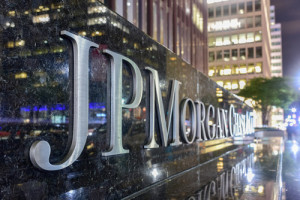 Investment bank JPMorgan has filed a series of documents with the US Securities and Exchange Commission (SEC) indicating plans to launch a new product – it will allow investors to invest in multiple crypto-related public companies at once.

The basket will include stocks from MicroStrategy, Square, PayPal, Riot Blockchain, NVIDIA, AMD, TSMC, Intercontinental Exchange, CME Group, Overstock and Silvergate. As shown in the image below, the largest share in the basket is held by MicroStrategy, which has invested over $ 2 billion in bitcoin to date.





JPMorgan notes that the product is not tied to any particular cryptocurrency, including bitcoin, and companies' performance may not correlate with market behavior. digital assets.

It is proposed to invest in the instrument through structured notes – debt securities of the issuer, the income on which is associated with the dynamics of the underlying asset or, as in this case, a basket of assets. Income will be paid based on the performance of the respective companies after deducting a commission of 1.5%. The Bank plans to evaluate the notes on March 26 and issue them "on or around March 31, 2021".

Earlier, JPMorgan Co-President and COO Daniel Pinto announced that they would be forced to launch cryptocurrency-based products if customers show significant interest in them.