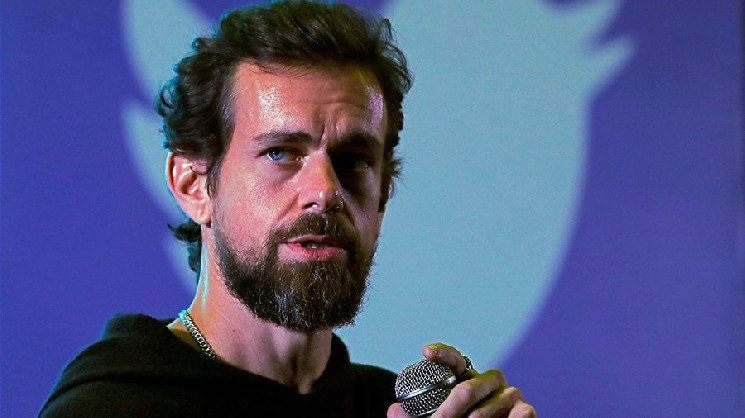 Twitter founder Jack Dorsey has auctioned his first non-fungible token (NFT) tweet. In just a day, its price rose to $ 2.5 million, offered by the Malaysian startup Sina Estavi.
Sina Estavi, CEO of Malaysian startup Bridge Oracle, appears to have decided to become an NFT tweet collector. He offered Jack Dorsey a round sum of $ 2.5 million for a tweet token, beating Justin Sun's $ 1 million bid. At the same time, the oracle developer wants to buy one of Changpeng Zhao's tweets, but 20 times cheaper.
The tweet "Just setting up my twttr" was posted by Dorsey on March 21, 2006 and was the first on this social network. Given the rapid development of the NFT industry, Dorsey decided to auction it off as a collectible token via Valuables. This aroused the interest of many users, one of whom immediately offered Dorsey $ 88,888, but the rates grew rapidly. The founder of the Tron project, Justin Sun, did not pass the auction either, who initially assigned about $ 500,000 for Dorsey's tweet. Later, Sun increased the price to $ 1 million, which was the highest bid before Estavi's proposal. However, the auction is still pending and bids may continue to rise.
https://t.co/xCnWG9EqgD- jack (@jack) March 6, 2021
Sun loves to participate in auctions and draw attention to himself. In 2019, he won the right to dine with billionaire Warren Buffett, who is known for his critical attitude towards cryptocurrencies. To get the meeting with Buffett, Sun had to pay $ 4.57 million. However, even after a friendly exchange of views, Buffett is still of the opinion that cryptocurrencies have no value. In addition, late last year, Barstool Sports founder Dave Portnoy launched a $ 1 million cryptocurrency fund, and Sun donated about $ 50,000 in BTC to it.
During the auction, Cena Estavi offered $ 2.5 million for Dorsey's tweet, thus beating Justin Sun. At the same time, Estavi began a dialogue with Binance founder Changpeng Zhao about CZ's tweet from 2019, where he offers to "slap himself in the face" for everyone who sold Bitcoin for less than $ 10,000. According to Estavi, this tweet should cost more than $ 10,000,000, but for now he is ready to offer only $ 121,000.
Hey @cz_binance
Thanks for following

Your tweet was worth more than $ 10,000,000 and I was willing to pay for it but no one competed with me

At the moment, my offer of $ 121,000 is the highest https://t.co/9icfu3vkFo
‌‌ # BRG $ BRG #BRGArmy @bridge_oracle pic.twitter.com/zA4CG6iyan- Estavi (@sinaEstavi) March 7, 2021
Recently, the NFT sector has become very popular. According to NonFungible and L'Atelier, NFT transaction turnover exceeded $ 250 million in 2020, and the number of active wallets using NFT grew by 97%. Dorsey is a fan of the cryptocurrency industry, so he strives to be "on the same wavelength" with what is happening in this industry. Last month, amid the explosive growth of BTC, Dorsey launched his own node on the Bitcoin network.