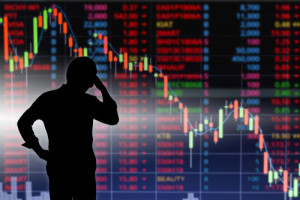 ---
Family investment firm Marlton LLC demanded that Grayscale submit an offer to buy shares of the bitcoin trust GBTC in order to equalize their price with the value of the corresponding share of the cryptocurrency. Bloomberg writes about it.

In a letter to the Grayscale Investments LLC board of directors this Tuesday, Marlton writes that as of March 31, GBTC's share price matched a $ 3.1 billion loss to its holders relative to the value of the bitcoins held by the trust. The company declined to clarify how many shares it controls.

Marlton believes that Grayscale does not actively protect the interests of shareholders. Grayscale's owner, Digital Currency Group Inc. announced last month that it could set aside up to $ 250 million to buy shares in the trust.

"We are saddened that the board could allow management to lose market share to the detriment of GBTC shareholders while rewarding itself with obscene management fees of 2%. Marlton and other shareholders will not tolerate such a clear destruction of the value of securities, "the letter said.

Throughout almost the entire existence of the Grayscale bitcoin trust, its shares have traded above the corresponding share of the cryptocurrency, but for more than a month they have been circulating below it. Marlton in its letter notes that the reason for the decline in shares was the emergence of a large number of competing products on the market. "A clear capital allocation plan for the GBTC share purchase offer will make you stand out as an asset manager creating shareholder value," the firm adds.