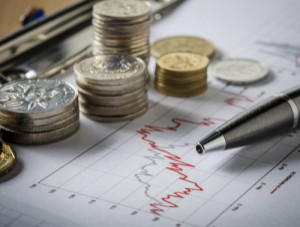 Asset inflows into crypto funds last week were at their lowest since the beginning of this year, while Bitcoin consolidated below historic highs, according to a new report from CoinShares.

Investments in cryptocurrency investment vehicles fell to $ 108 million in the week ending March 5. During the previous week, the amount was $ 400 million. Bitcoin-based products attracted 90% of this number, followed by Ethereum and Polkadot.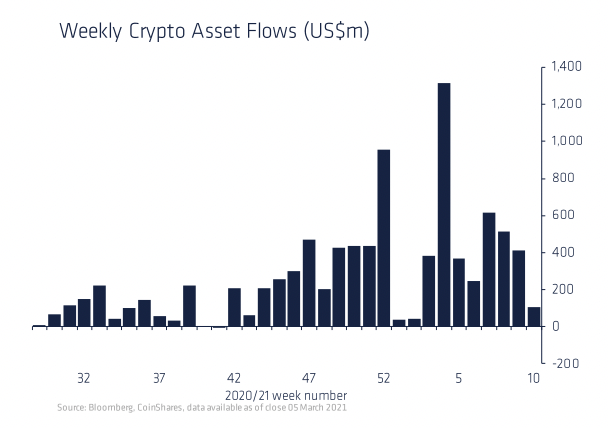 Despite the relative calm, net inflows for this quarter have already reached Q4 2020 levels. These investment vehicles now account for 7% of bitcoin trading volumes, up from 4% in 2020.

In February, the volume of assets under management of exchange-traded cryptocurrency products (ETP) doubled to $ 43.9 billion. Most of the investment is still concentrated in the Grayscale bitcoin trust (GBTC), whose securities are now trading below the price of their respective share of bitcoin.

Last week, CoinShares opened an ether-backed ETP on the Swiss SIX under the ticker ETHE. Meanwhile, in Canada, another, already the third, exchange-traded fund (ETF) based on bitcoin was allowed to trade. The CI Galaxy Bitcoin ETF was launched by CI Global Asset Management in partnership with Galaxy Digital and began trading on the Toronto Stock Exchange today under the ticker BTCX. Last month, the Canadian regulator approved the Purpose Bitcoin ETF (BTCC) and Evolve Bitcoin ETF (EBIT) tools.

"We believe that the emerging digital asset class offers attractive opportunities for growth and diversification. The CI Galaxy Bitcoin ETF offers a simple and secure hotspot for traditional investors wishing to work with bitcoin, "the company said.