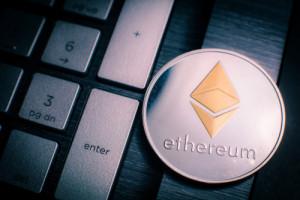 ---
Galaxy Digital's two Ether-based (ETH) funds have raised over $ 32 million since launching in February, according to reports for the US Securities and Exchange Commission (SEC).

The fund, registered in the USA, raised $ 22 million, and in the Cayman Islands – $ 10 million. The client base of the funds remains limited – only five investors joined them, including NZ Funds and Vision Hill Group. The minimum investment for the first fund is $ 250,000, for the second – $ 100,000.

Galaxy Digital opened similar bitcoin funds for individual and institutional investors in 2019. They allow you to invest in cryptocurrency without having to hold it and manage private keys. Galaxy charges a 1% commission for its services.

During the short period of the funds' existence, ether managed to rise from $ 1,500 to new all-time highs of about $ 2,000 and return. Nonetheless, Galaxy Digital founder Mike Novogratz is betting that the leading smart contract platform will prove to be an investment choice over time.

"Bitcoin has established itself as a store of value that we continue to believe in. The programmability of the Ethereum blockchain presents clear opportunities for growth, " Steve Kurtz, head of asset management at Galaxy Digital, told CoinDesk. "We are delighted to assist clients in joining its potential rise as a complement to Bitcoin."

According to Kurz, Ethereum funds were Galaxy Digital's "natural next business step". "Through these funds, we are committed to offering investors easy and secure institutional-grade access to an emerging asset," he added.