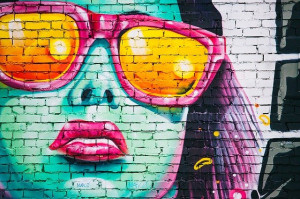 ---
Non-fungible tokens have become a phenomenon of 2021 in the digital space and have attracted the attention of even those who have never been interested in cryptocurrencies. However, prices for digital collectibles continue to decline along with the activity in the NFT market.

According to Nonfungible.com, the average NFT price dropped by 70% from the peak in mid-February. A new surge of interest in NFT occurred in March, when the artist Beeple sold his collage at Christie's for $ 69.3 million. Some saw this as evidence of an excess of money from investors and, as a result, a short-lived hobby, others – an important and promising area of ​​blockchain use.

"It makes no sense to characterize this concept as a financial bubble," said Christopher Wilmer, a researcher at the University of Pittsburgh, in an interview with Bloomberg. – NFTs are no more in a bubble than cryptocurrencies. There will always be manias and irrational exaggerations, but cryptocurrencies are clearly becoming a long-term phenomenon, and NFTs may be too. "

Kathleen Brightman, co-founder of blockchain platform Tezos, sees digital art as "churned out," but recognizes the role of the music and film industry in the NFT space. Among other things, Brightman announced the arrival of the first requests for loans secured by NFT. Researchers, meanwhile, began to investigate the level of correlation between NFT and other investments, including Bitcoin, questioning their role in diversifying portfolios. In addition, NFTs have their own risks, both in the form of fictitious transactions and as a result of planned fraud.

"While the underlying cryptography of NFT makes it easy to verify ownership, you can still be easily fooled by a fake if you're an inexperienced user and don't know how to reliably authenticate your work yourself," added Wilmer. "Count on many scammers to try to take advantage of this."

The prices of common exchange-traded tokens are transparent and easy to track, which is not the case for NFTs. Due to their illiquid nature, capturing the mood around a particular project can be difficult. As a member of the eGirl Capital fund under the nickname mewny notes, NFTs are subject to an "inaudible collapse." If the price of a regular token in many cases drops a little over a month or two, allowing market participants to react accordingly, then sellers in the NFT space may not even know about the disappearance of buyers until they themselves try to find them. They can only be guided by general prices and volumes, which have been tending downward more and more lately.

So, in the popular NFT project CryptoPunks, a decrease in the minimum price of tokens by 40% was recorded. Against this background, some investors give in to panic: one sold NFT for 16 ETH after buying it for 25.5 ETH, and another sold it for 27.99 ETH, having previously bought it for 42 ETH. There are now two categories of investors in the NFT market: the first entered early and are still looking to take out large profits, while others joined at the highs and found themselves in depreciating positions.

83-year-old David Hockney, who owns the authorship of the most expensive painting of all living artists, generally considers NFT to be a scam. "I don't know what they actually own there," he said in a recent podcast, adding that he's not interested in NFT since he's not after money.