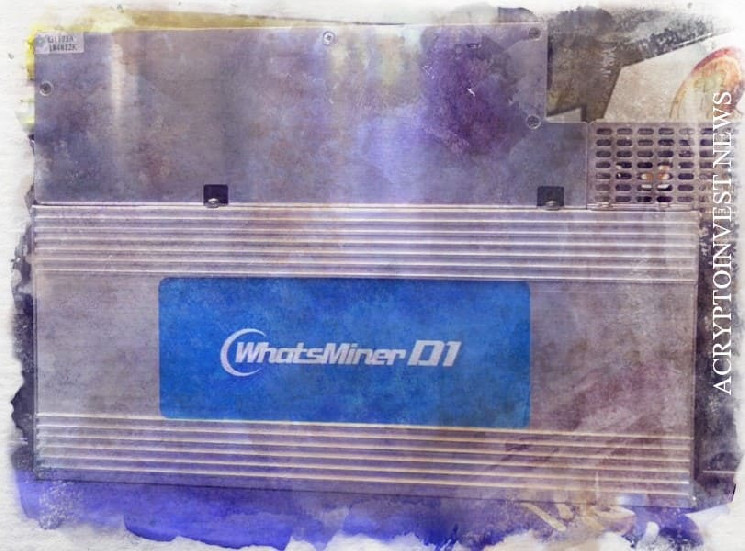 ---
Shenzhen-based ICT Company to Spend Up to $ 155 Million on MicroBT Bitcoin Mining Hardware
Zhongjia Bochuang (ZJBC), a Chinese ICT company registered in Shenzhen with a market capitalization of $ 900 million, is increasing its investment in bitcoin mining.
The company said in a statement on Tuesday that it has signed a partnership with Shenzhen-based manufacturer MicroBT. ZJBC plans to invest up to RMB 1 billion ($ 155 million) in WhatsMiner Bitcoin mining hardware from MicroBT over the next two years.
"The scale for the first year will be at least 20,000 units, with the first batch being delivered by May 2021 and will consist of at least 2,000 units," the ZJBC said in a statement.
ZJBC, founded in 1997, is one of the first Chinese companies to enter the telecommunications industry and now specializes in ICT and financial services.
While MicroBT said the plan is in the form of a memorandum of understanding, it nonetheless shows how another Chinese firm, backed by government capital, is becoming increasingly public about its Bitcoin investment. According to corporate documents of ZJBC on the Shenzhen Stock Exchange, about 2.8% of the company's capital is tied to state capital in China.
On Sunday, Hong Kong-based Chinese beauty app maker Meitu said it had acquired $ 40 million in bitcoin and ether as part of its treasury management. In December, Chinese online lottery platform 500.com revealed its turn into the bitcoin mining space after quietly expanding its bitcoin mining farm business since the beginning of 2019.
But ZJBC's scaling plan is not surprising given the firm's existing investment in bitcoin mining. Moreover, its chairman, legendary entrepreneur Wu Yin, is already a MicroBT investor through his investment fund.
According to ZJBC's official responses to shareholder questions posted on the Shenzhen Stock Exchange, on October 28, 2019, the company announced that its chairman is one of the main investors in MicroBT and the firm has been making profits from a bitcoin mining farm in Sichuan since 2018.
"Our wholly owned subsidiary Changshi Telecommunication has been building and maintaining blockchain computing power since 2018 and generated more than RMB 50 million [$ 7.6 million] in 2018," ZJBC told shareholders at the time. …
Based on ZJBC's 2018 revenue structure, Changshi subsidiary made a profit of $ 276 million, of which 2.76% came from mining farms. In the first six months of 2020, Changshi generated approximately $ 92 million in revenue for ZJBC, which had 735 million yuan ($ 112 million) in cash reserves as of June 30.
ZJBC Chairman Wu, considered the father of Little Smart, co-founded Starcom in 1991 after studying in the United States in the 1980s and working at Nokia Bell Labs. Starcom merged with Unitech in 1995 to focus on the telecommunications business.
Around 1996, UTStarcom launched "Little Smart" in China, a portable telephone based not on the mobile networks used today, but on the so-called Personal Handy-phone System or PHS technology.
After UTStar went public on NASDAQ in 2000, Little Smart's success in China, which had nearly 100 million users by the end of 2006, brought the company $ 2.5 billion in annual revenue at its peak. But emerging mobile cellular technology has eroded market shares for Little Smart, which was shut down by Chinese regulators in the early 2010s.