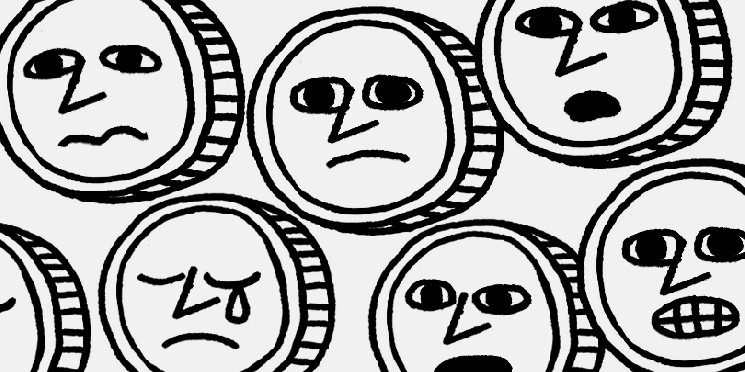 The current growth of quotations may be interrupted by a new correction. Experts explained how likely such a scenario is and how to take profit
The opinions of experts may not coincide with the position of the editorial board. RBC-Crypto does not provide investment advice, the material is published for informational purposes only. Cryptocurrency is a volatile asset that can lead to financial losses.
The cryptocurrency market is on the rise again. In the first nine days of March, bitcoin rose from $ 45.2 thousand to $ 54.1 thousand (+ 19.8%). Altcoins are also becoming more expensive, for example, the cost of Ethereum during this period rose by 27% from $ 1.43 thousand to $ 1.82 thousand.According to the head of the analytical department of AMarkets, Artem Deev, now the quotes are growing completely unreasonably, which indicates the prospect of a correction. This means that it is time to take profit.
To "fix a profit" means to sell an asset at a price higher than its purchase price. If this is not done, a decline in quotations can not only deprive investors of profits, but also lead to losses.
Market sentiment and Twitter
In addition to classic indicators such as buying volumes, overbought and oversold assets, the general market sentiment may indicate an approaching correction, explained Vladimir Smetanin, CEO of the Swiss financial company Newcent.
He advises to monitor the activity of Twitter users who write about cryptocurrency. When social networks calm down, the volumes of purchases of an asset decrease, and the price for it rises – these are signals of an approaching correction, the expert says. Smetanin recommends paying attention to them in order to have time to fix a profit.
Good point
At the moment, there is an ideal situation for selling bitcoin, if you want to fix a profit, Artem Deev believes. Provided that the cryptocurrency was bought below its current rate, he adds. At 17:30 on March 9, the cost of the main digital coin is $ 54.8 thousand.
According to the analyst, a scenario cannot be ruled out in which investors will begin to withdraw from cryptocurrency assets and return to stock market instruments against the backdrop of the global economic recovery. In this case, Deev believes, bitcoin may fall to $ 30-40 thousand, and in the short term, he now recommends selling cryptocurrency.
Nikita Zuborev, senior analyst at Bestchange.ru, is of the same opinion. He claims that BTC is unlikely to be able to gain a foothold above $ 52,000 and a cycle of local correction will follow in the coming days.
"But there is always a chance for serious intervention in the market, which leaves the possibility of updating the price maximum in just a few hours. Therefore, if we fix positions at current levels, then do it in stages in several transactions, "Zuborev added.
Retention strategy
As for the long-term perspective, analysts have a different opinion here. Deev predicts that after the collapse, bitcoin will reach a value of $ 100 thousand within two to three years.This scenario is most likely if the situation in global financial markets does not change in the coming years and large investors continue to buy cryptocurrency, the head of the analytical department at AMarkets …
Nikita Zuborev draws attention to the fact that large Bitcoin holders: Tesla, MicroStrategy, Square and others believe in its future and continue to buy coins and then withdraw them to cold wallets. According to a senior analyst at Bestchange.ru, in February the number of visits to the crypto exchanges themselves reached 431.98 million unique users, which was the maximum over the past 3 years.
Life hack for skeptics
To extremely skeptical investors who see parallels of the current situation with the events of 2017-2018, Zuborev advised a strategy that would protect them from risks as much as possible. He recommends not to close the position completely, but to fix the profit at the deposit level. Thus, the investor fully returns his investment, but his income side remains flexible and will continue to respond to changes in the exchange rate. This is the most conservative scenario with no risks, the analyst stressed.