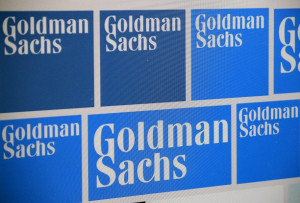 ---
Investment bank Goldman Sachs CEO David Solomon predicts a "major evolution" in the US government's regulation of bitcoin and other cryptocurrencies.

In a conversation with CNBC, Solomon answered a question about the bank's interest in bitcoin, but chose not to go into details, only saying that they are closely monitoring the digital asset space at the same time as customer demand increases.

"We continue to think about digital currency and digitalization of money in an extremely proactive way. In this context, we interact with clients and consider the issue from the perspective of "What do our clients need?" – he said, adding that there are now "significant regulatory requirements" for financial institutions wishing to interact with cryptocurrencies.

Solomon admitted that in the current prohibitive conditions limiting the ability of banks to work with cryptocurrencies, changes will occur over time.

"I think this space is evolving and we are trying to respond to the needs of our customers. I think there will be a major evolution in the coming years. As for what kind of changes will take place, I will not speculate. We are working within the existing rules and will look for ways to further serve customers, "he said.

Last week it became known that Goldman Sachs intends to open access to Bitcoin to wealthy investors.