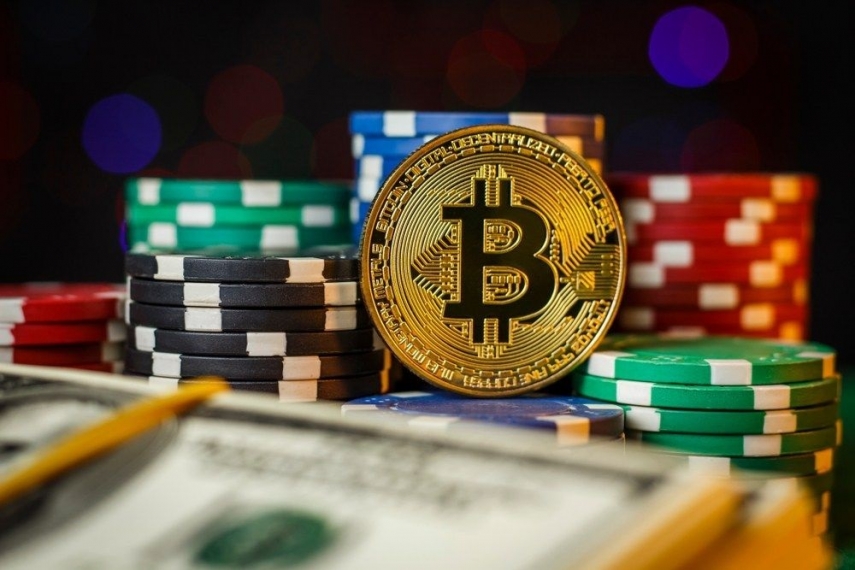 Blockchain, as the basis of the cryptocurrency economy, is gradually moving into the traditional one. It has become part of the corporate governance of companies, is included in the supply chains of suppliers, and is being introduced into the financial structure. It also began to be used by the gaming industry, as well as cryptocurrencies, in particular Bitcoin.
Why has Bitcoin become the most adaptable asset for gambling?
Bitcoin is in demand not only on crypto platforms and investment funds, but also in the gaming industry. The reasons for this popularity are obvious. Owners can maintain privacy. After registering at the casino and starting to play, they not only maintain confidentiality, but the risks of identification as customers of payment systems. It is Bitcoin that provides participants with complete anonymity when playing.
Since the coin does not have a single emission center, there is practically no control over each of the participants in the payment network. Therefore, you can register an account for online games in jurisdictions where it is prohibited by law, such as in the UAE.
Bitcoin is a cross-border system that allows you to contact it at any point where there is access to the network. There is no obstacle for him, and transfers, unlike bank transfers, are almost always carried out. Winnings are processed without delay, transfers are fast, fees are very low, and there are no checks.
How blockchain is being implemented in casinos
A number of casinos are switching to blockchain technology using smart contracts that act as deterministic software modules that perform certain actions when specified conditions are met.
Due to the blockchain, the speed of processing winnings and transferring them to crypto wallets increases. There is no need to involve outsiders, commission fees are extremely low.
Since the blockchain is transparent, when using it, all data arrays are saved on a large number of devices. It is impossible to secretly change them, so the casino system works honestly. The probability of defrauding users is reduced to zero. Also, blockchain helps to carry out financial transactions in casinos without delays. In turn, casino owners are trying to transfer them to blockchains.
Why casino owners are switching to blockchain
By implementing the blockchain, they receive their bonuses and privileges. Owners get the opportunity to increase the volume of their business, that is, to attract users, regardless of where they are. Jurisdiction doesn't matter.
Working with fiat currencies, casinos are forced to cooperate with government agencies, submit many reports, and obtain permits. In addition, if you work only with fiat, the number of players is very limited.
All this is unnecessary if the casino switches to blockchain and starts working with cryptocurrencies. Decentralization of the blockchain is proving to be a major benefit for the gaming industry.
In addition, fiat money is losing popularity among customers. In addition, you will have to confirm your identity, providing as much data about yourself as possible. Often there are problems with the withdrawal of large winnings, because banks may be suspected of money laundering, they will have to prove their innocence.
Therefore, the desire of customers to go to blockchain casinos is understandable, where you can maintain their privacy, at least for now, transactions are carried out quickly without unnecessary control, you can use different types of coins for payment and withdrawal, there are no penalties from regulatory authorities.
Will states impede the blockchain and crypto-based gaming industry?
It all depends on what kind of jurisdiction. For many countries, casinos are a good source of customer acquisition and budget replenishment, so they are unlikely to build bureaucratic barriers. At the same time, other states where casinos are banned will try to take measures to prevent the gaming industry from working. Will such attempts be successful? Most likely no.
Outcomes
Let's summarize. Such a scenario is quite likely when blockchain casinos will completely replace classic casinos, or reduce their number to a minimum. With the growing popularity of Bitcoin and blockchain, more and more gamblers are switching to blockchain casinos. They do not want to share their winnings with anyone, fall under the control of the state and pay significant commissions to banks.