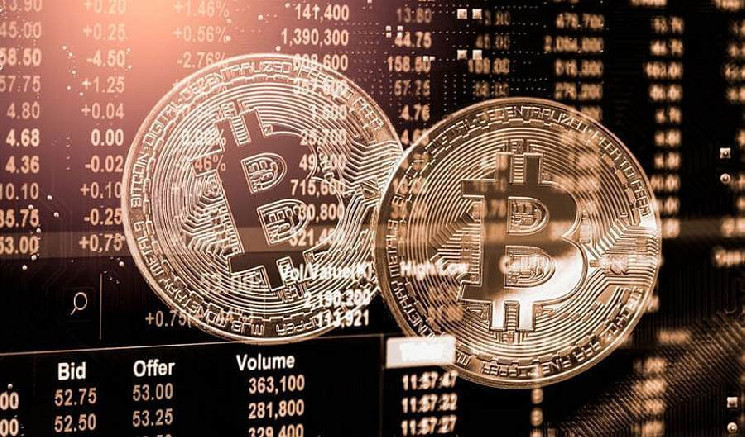 ---
For more than a week, bitcoin has been below $ 60,000. However, the cryptocurrency is protected from a decline by the critical technical support pattern formed on the four-hour chart. In addition, the Simple Moving Average (SMA) has significantly contributed to the sustainability of the required support area.
At the time of this writing, Bitcoin was trading at $ 58,422, although before that the rate briefly dropped to the $ 57,000 range. Now a classic technical formation has formed with significant areas of resistance and support in the form of a rectangle. Traders can buy at support and sell at resistance, or wait for a breakout above the pattern.
Note that most technical analysts view the rectangle formation as a continuation of a bullish move. However, there are times when this pattern does not work. In any case, the rectangles illustrate a tug of war between bulls and bears and can lead to both up and down breakouts.
As for bitcoin, if support at the bottom of the rectangle continues, it is likely that we will see the price rise. Trading above the upper limit will open the way to $ 60,000 and close to $ 64,000.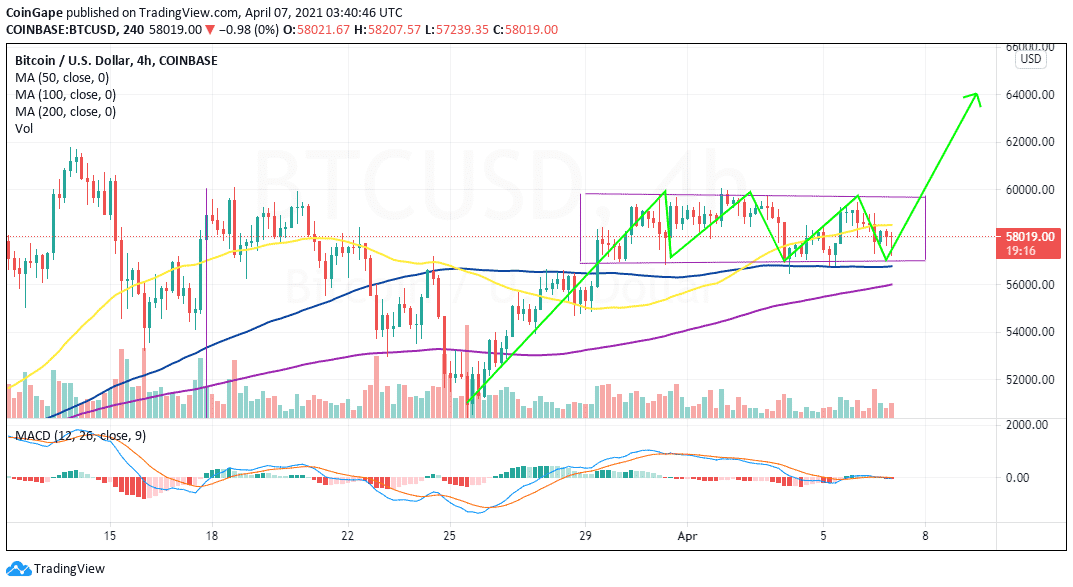 It is worth mentioning that sideways trading can dominate based on the leveling movement of the Moving Average Convergence Indicator (MACD) along the center line. Support at 100 SMA and, accordingly, 200 SMA, which is currently $ 56,000, is likely to hold; otherwise, Bitcoin could drop to $ 55,000.
Daily Bitcoin levels
Spot Rate: $ 58,151
Trend: bearish
Volatility: expansion
Support: $ 57,000 and $ 56,000
Resistance: $ 58,000 and $ 60,000