---
Ethereum Classic has grown in price by 38% over the week, and 200% since the beginning of the year. Analysts say this is not the limit.
ETC offers a limited supply of coins
Altcoin Ethereum Classic (ETC) has shown a rapid rise in price. In the last week alone, the token has grown by 38%, and since the beginning of the year this figure has exceeded 200%. The purchase of 161612 ETC by the Grayscale Investments fund became a powerful stimulus for the growth of the coin's price.
Analysts predict that the coin will continue to grow further, given the monetary policy chosen by the developers. ETC, like bitcoin, has a limited supply of coins of 210 million ETS, while the ETH project does not have such restrictions.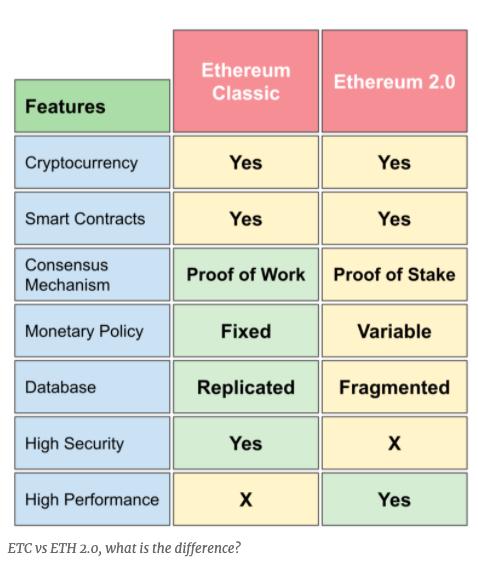 Ethereum promises to lower fees
While the ETS fork continues to grow in value and become popular among a large number of users, the ETH main project token has become famous for its high commissions, which reach $ 50 per transaction.
Recall that at the end of February, ETH suddenly collapsed to $ 750 apiece, and at the same time, the cost of transfer fees soared to highs. On some protocols, the cost of transferring ERC-20 tokens reached $ 112, and a price of $ 346 was registered on Uniswap.
The developers claim that the prices for the commission may decrease by July of this year. According to insiders, the long-awaited EIP-1559 improvement will be implemented in the London hardfork, which will help reduce the cost of gas on the Ethereum network.
EIP-1559 introduces a mechanism for adjusting the current auction process that determines the cost of transactions. Commissions will be dynamically adjusted so users can pay the lowest block rate.