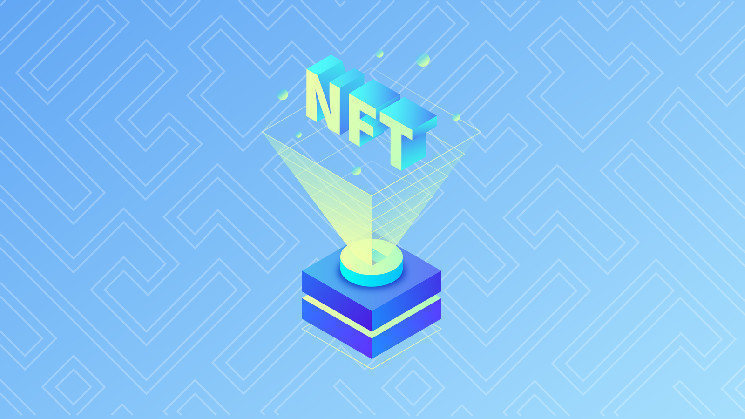 ---
In a new video, renowned cryptocurrency trader Ben Armstrong highlighted the Ecomi (OMI) project, which he believes will grow rapidly as demand for NFT booms.
These are unique assets that use cryptographic technology to provide certificates of ownership for digital and real items – artwork, virtual land, tickets, or even tweets.
OMI is the native token for the NFT collectibles platform VeVe, which has established impressive partnerships with well-known brands such as Warner Bros., Capcom and DC. Armstrong notes that Ecomi's head of licensing, Alfred R. Kahn, is the titan of the licensing industry, capable of acquiring the rights to coveted digital goods.
Kahn's property generates over $ 25 billion in retail revenue. Kang was the founding chairman and CEO of 4Kids Entertainment from 1991 to 2011. It is recognized as an industry leader and licensing giant. His company 4kids Entertainment is associated with big names like Pokemon, YuGiOh, Teenage Mutant Ninja Turtles, Cabbage Patch Kids, and of course ol 'Polly Pockets.
Kahn has also assisted with branding and licensing for Nintendo, Mario Bros, Zelda, Donkey Kong, James Bond, and the World Wrestling Federation.
Armstrong believes that while Ecomi has yet to announce an official partnership with these brands, it will be very soon given that Kahn is responsible for licensing.
If some of these brands join the NFT craze, Ecomi and the VeVe app will succeed. Ecomi hopes that the NFT space of leading brands will be cornered, just as Enjin (ENJ) did for the gaming industry …
NFT is a new phenomenon that has taken over the world and reshaped the collecting industry, and with its connections and partnerships, Ecomi is well placed to lead this movement.
OMI is currently trading at about $ 0.008, and the project has a market capitalization of $ 1.4 billion. According to CoinGecko, the asset has grown by about 30,000% over the year.