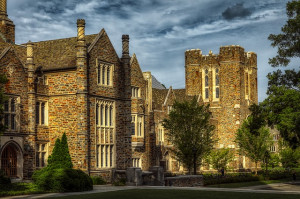 ---
The Duke University Fund, with $ 3.9 billion in assets, was among the early investors in the Coinbase cryptocurrency exchange, CoinDesk writes, citing sources. Coinbase co-founder Fred Ehrsam is one of the graduates.

"The Duke University Foundation has direct access to Coinbase because Fred contacted them during one of the early rounds," said a source who was part of the venture capital community at the time. – They may have increased the money 100 times with the full issue of Coinbase shares. Thus, even investing only $ 5 million, they made $ 500 million. This is a lot for the university fund. "

Presumably, the fund became a Series C investor that Coinbase ran in 2015. According to preliminary estimates, the capitalization of Coinbase after entering the stock market could be about $ 100 billion. The exact amount of investment is unknown. The exchange declined to comment, and the university had not provided them at the time of publication. Coinbase raised $ 75 million in 2015 with contributions from the New York Stock Exchange, USAA, Spanish bank BBVA and Japanese telecom company DoCoMo.

In January, it became known that members of the American Ivy League were able to make direct investments in bitcoin through Coinbase over the past year. Campbell Harvey, professor of finance at Duke University's Fuqua School of Business, teaches a course on Decentralized Finance (DeFi). He stated that Ersam recently attended an educational institution as a lecturer.

"University funds usually have very long-term horizons, so over-the-average investments in early-stage ventures are quite unusual. They need those 100x, "added Harvey.