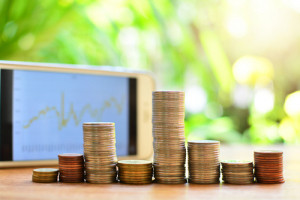 ---
Dragonfly Capital, a venture capital firm from the cryptocurrency space, has opened a new fund with a capital of $ 225 million to support various projects.

Under Dragonfly Fund II, the company identifies four main areas: Decentralized Finance (DeFi), Non-Fungible Tokens (NFT), Ethereum Second-Tier Scaling Solutions, and Centralized Finance (CeFi). Sequoia China has invested in the fund as a limited strategic partner. Other partners include OKEx, Huobi, Bitmain and Bybit.

"Together with many leaders in technology and culture, from American tech companies to venture capitalists, we are extremely well positioned to help unify and drive the cryptocurrency movement forward," said Hasib Qureshi, Managing Partner at Dragonfly Capital.

Talking about the future of DeFi, the company writes that the space has experienced significant growth in user numbers and volumes in recent years, but is still in the "primitive infrastructure" stage, and compares it to the MS-DOS operating system.

"NFTs seem to be empty for now, but it is already clear that this is an important component of the digital future. Ethereum is currently overloaded and out of reach for most users. Meanwhile, the Tier 2 ecosystem has undergone significant transformations since the early days of centralized sidechains. We are looking for teams that continue to develop this space, combining technological advances with the desire to create real solutions that are ready for use in the market, "adds the firm.

Dragonfly Capital was founded in 2018 and has invested in over 35 projects to date, including dYdX, Compound, Maker and StarkWare.