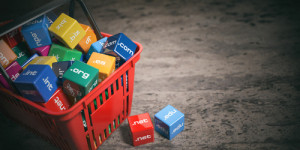 ---
The domain with the catchy name Bitcoin.com has been put up for sale. The corresponding entry appeared on the GoDaddy registrar website. The minimum offer is $ 100 million.

"The domain is currently registered, but was put up for sale by its owner. The owner can accept, reject or dispute any offer at or above the current price. Offers less than the displayed amount will not be accepted. The process can take 5-10 days, "explains the process details to GoDaddy.





Since April 2014, the domain has been owned by entrepreneur Roger Ver. At first, he donated it to the Blockchain.com wallet, and later to the OKCoin cryptocurrency exchange. In May 2015, OKCoin announced that it was breaking the agreement with Vera due to a disagreement. The exchange also noted that it can no longer send money transfers to Vera due to the actions of the US Financial Crimes Network against him.

In 2016, Bitcoin.com launched a cryptocurrency mining service, and in 2017 – its own wallet. The portal has earned an ambiguous reputation due to the fact that in its materials it has repeatedly presented the fork of Bitcoin Cash, of which Ver is a supporter, as the original cryptocurrency.

Ver looks at the outlook for selling Bitcoin.com with undisguised optimism. The largest domain sale in history took place in 2019. MicroStrategy, even before investing in bitcoin, sold the Voice.com domain to Block.one for $ 30 million, which used it to launch a social network on the EOSIO blockchain platform. In 2005, a deal was concluded to sell the LasVegas.com domain for $ 90 million, but the buyer has yet to pay for it until 2040. In 2018, crypto payment company Monaco acquired the Crypto.com domain for $ 12 million and immediately adopted the same name.

Some speculate that the domain may have been listed for sale in error or with malicious intent. "Somehow, our domain was also put up for sale (without our permission). We contacted all contacts to remove the ad, but we didn't achieve anything, "said representatives of the Bitcoin.xyz portal.