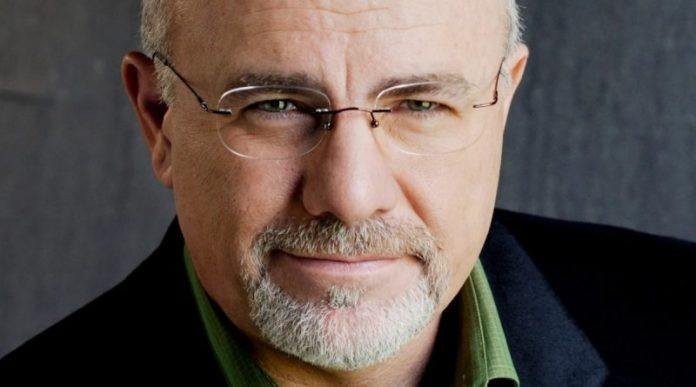 ---
An American personal finance consultant explains what to do with Bitcoin investments. He does not deny that the first cryptocurrency has had "incredible" success, however, he is still determined to invest in more "proven" investments.
Famous radio host Dave Ramsey shared advice on Bitcoin investments with listeners during his show, news.bitcoin reports. Ray of Kentucky approached Ramsey for advice. He told his story about how he tripled his income at the end of 2019, how he was able to distribute some of the debts and pay off loans, and also shared that he had only 2 questions left to close – a car and a house. Ray noted that he also bought BTC last year, which today will close the car issue, but which will not yet be enough to pay for the house. That is why Ray asks the radio host for advice: should he hold on to this volatile crypto asset or should he sell it and go "to something more traditional".
At the same time, the listener admits that in 2020 his investments in the oldest cryptocurrency grew by 649% and, of course, he hopes that they will grow even more, however, he also worries about the instability of the asset.
To such throwing, Ramsey answered quite clearly and sharply: "You have problems with Vegas, boy." He explained that it looks like Ray got an unexpected win at a slot machine, and now he is tempted to think that this is not an accident, but a pattern and worth trying again. At the same time, the financial consultant noted that such investments can be "unpredictable", and the main problem is precisely the instability of what is happening. Ramsey also added that if he found himself in a situation similar to Ray, when the BTC account increased to $ 100,000, he would cash out everything the next day and remark: "Although I would not be involved in this at all."
Ray tried to justify himself, to which Ramsey replied that he was free to do whatever he wanted, however, the man himself asked the question and received an answer to it. The financial expert also advised the young man to use his incredible income to amass wealth rather than playing with volatile assets.
Ramsey also admitted that the first cryptocurrency saw incredible growth in 2020, but that doesn't mean investing in it. He expressed the same opinion about gold, which flourished for some time, but this, according to him, does not mean that it is necessary to invest in it. The expert believes that such "games with commodities and currencies are simply dangerous."
Dave Ramsey also shared that he has no money to invest in such assets. He explained that he worked too hard in order to have what he has now, and therefore he has no desire to lose everything.
The famous radio host is a famous Bitcoin skeptic. Back in December 2020, he gave similar advice to another Bitcoin investor who managed to turn his $ 1,500 into $ 120,000. Then Ramsey doubted the possibility of cash out and called the digital asset "funny money."