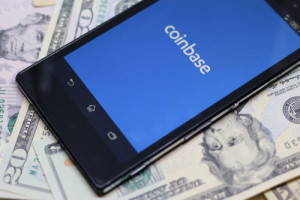 ---
The final assessment of the cryptocurrency exchange Coinbase before the start of its shares on the publicly available stock market was $ 90 billion, Bloomberg writes, citing sources. This estimate is based on the $ 350 share price it traded on the Nasdaq Private Market during the auction that ended last Thursday.

This was the last opportunity to buy shares privately before being released to the main Nasdaq platform at the end of March, sources said. Some of the shares previously traded at $ 375, which implies a valuation of $ 100 billion.

Closed trades are characterized by limited volumes and liquidity, so they may not fully reflect the real situation. Prior to listing, Nasdaq will have to establish a reference price for investors, which will be based in part on closed market performance.

As noted by Bloomberg, Coinbase will hold its first major direct listing on the Nasdaq. Previous similar listings have been on the New York Stock Exchange, including Spotify, Slack and Palantir Technologies. Coinbase has opted for a direct listing over an IPO, refusing to raise additional capital.

Earlier it became known that the daily earnings of Coinbase CEO Brian Armstrong after the listing could exceed $ 1 million.