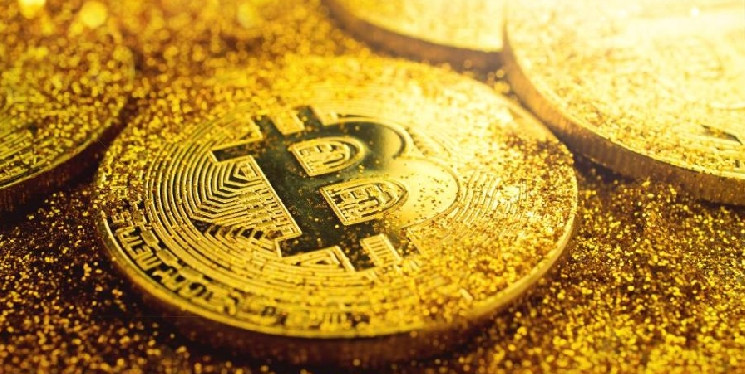 Many indicators indicate that Bitcoin is gradually moving towards gold as its primary safe-haven asset. Mike McGlone, Senior Commodities Strategist at Bloomberg, said it could set the stage for wider digital currency adoption.
McGlone noted that based on technical and fundamental indicators, the battle between assets is shaping up in favor of Bitcoin:
"Gold will always have a place in jewelry and coin collections, but most indicators regarding investor portfolios point to an accelerating rate of replacement of the precious metal with Bitcoin as a store of value."
He pointed to a graph that shows Bitcoin's significant superiority over gold since mid-2020, while total known volumes of gold ETFs have declined. In other words, it seems that among institutional investors, Bitcoin is gaining traction at the expense of gold. The chart also highlights the sharp decline in Bitcoin volatility versus gold volatility.
McGlone has previously stated that Bitcoin will ultimately become a safe haven asset for investors as the digital gold narrative continues to gain traction. In early February, a Bloomberg strategist predicted that the price of BTC would quickly reach $ 50,000 as investors transfer funds from gold bars to digital assets. In less than two weeks, the flagship cryptocurrency hit the $ 50,000 mark.
In November 2020, McGlone predicted that Bitcoin's price could hit $ 170,000 over the next two years before consolidating.