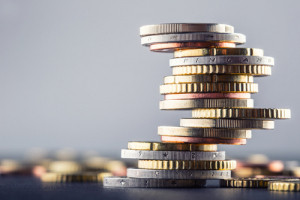 Crypto investment company New York Digital Investment Group (NYDIG) today announced the closure of a $ 200 million round of fundraising with the participation of Stone Ridge Holdings Group, Morgan Stanley, New York Life, MassMutual, Soros Fund Management and FS Investments. NYDIG provides bitcoin buying and custody services and is the $ 10 billion arm of Asset Manager Stone Ridge.

"The firms that have participated in this round are more than investors. These are partners, with each of whom we have known well for years, – said Robert Gutmann, CEO of NYDIG. "NYDIG will work with these firms on strategic Bitcoin initiatives including investment management, insurance, banking, clean energy, and philanthropy."

In December 2020, NYDIG helped the American insurance corporation MassMutual invest $ 100 million in bitcoin and received an investment of $ 5 million from it. In February, Gutmann announced that by the end of this year they expect to collect $ 25 billion in bitcoins under management.

"These collaborations leave no doubt about the institutional distribution of bitcoin. Expect an explosion of innovation in Bitcoin-powered products and services from NYDIG in the coming months and quarters in partnership with our new investors, "added Gutmann.

NYDIG also reported that various insurance companies from among its clients to date, directly or indirectly, have concentrated over $ 1 billion in bitcoin, thus confirming the interest of institutional investors in cryptocurrency.