Bitcoin has gained nearly $ 5,000 since it plunged two days ago, but its dominance is well below 60% as ETH and other altcoins rallied in value.
After several days of falling prices, Bitcoin rebounded and approached the $ 55,000 level. However, despite this increase, its dominance in the market suffered as most altcoins added more value in a day. Ethereum jumped to $ 1,700, BNB is back above $ 250, and Cardano is up to $ 1.20.
BTC recovers to $ 55,000
The last few days have not been very successful for the mainstream cryptocurrency. After the statement of support for BTC from Tesla Elon Musk, the value of the asset rose to more than $ 57,000. However, the situation changed dramatically and Bitcoin moved vigorously south.
Over the next 48 hours, the cryptocurrency lost about $ 7,000 in value and even scared the bulls that it could fall below $ 50,000 for the first time since early March.
However, at this point, BTC changed its trajectory and began to grow slowly and exceeded $ 53,000. While there were fears that the record $ 6 billion options contracts expired yesterday could plummet, they did not materialize.
In contrast, BTC continued its gradual gains, bringing it to an intraday high of $ 55,600 (on Bitstamp). Since then, the cryptocurrency rate has recovered slightly and is currently worth just below the desired price of $ 55,000.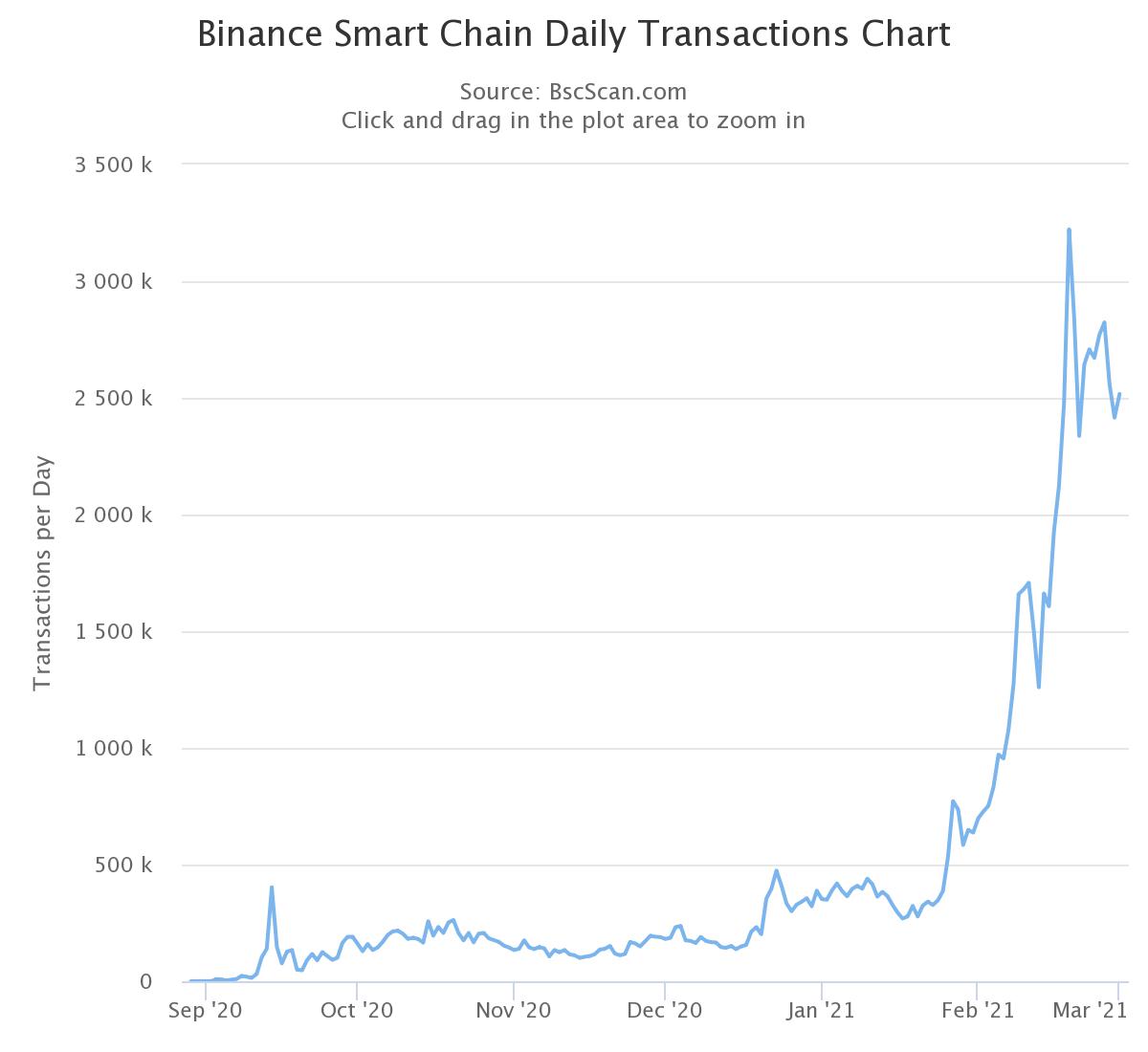 More notably, Bitcoin's market cap managed to recover $ 1 trillion after several days of hiatus below it.
Alt growth reduces BTC dominance
The altcoin market, which has suffered as well as its leader, has responded well in the past 24 hours. Ethereum dropped to around $ 1,550 a few days ago, but bounced back well and is currently worth around $ 1,700.
Binance Coin (BNB – 3%) surged above $ 250, Cardano (ADA – 5%) jumped to $ 1.20, and Ripple (XRP – 2.5%) – $ 0.55. Polkadot and Uniswap won the most from the top ten. DOT rose 6% to over $ 32, while UNI (6.1%) approached $ 29.
THETA is the only one of the top ten coins in red after a 7% correction on a 24-hour scale.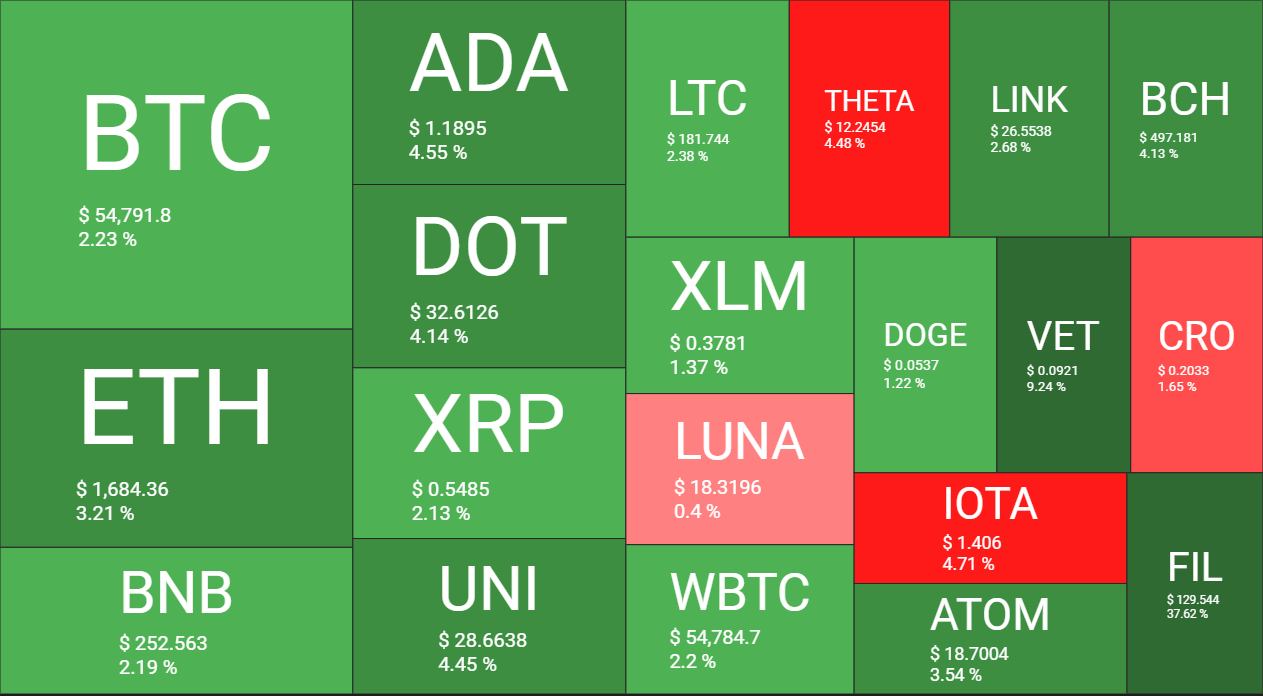 Growing altcoins have managed to bring BTC's market cap down to 59.4%. Just a few days ago, a metric comparing Bitcoin's market cap to all other cryptoassets was above 62%.