Bitcoin on the Korean crypto exchange Bithumb reached $ 66,000, which is 12% difference from the price of cryptocurrency in European markets
The price of bitcoin on the Korean cryptocurrency exchanges has exceeded the $ 65,000 mark in pairs with the South Korean won. According to the kimchi premium (a measure of the price gap between Korean and foreign exchanges), the price gap for bitcoin was more than 12%.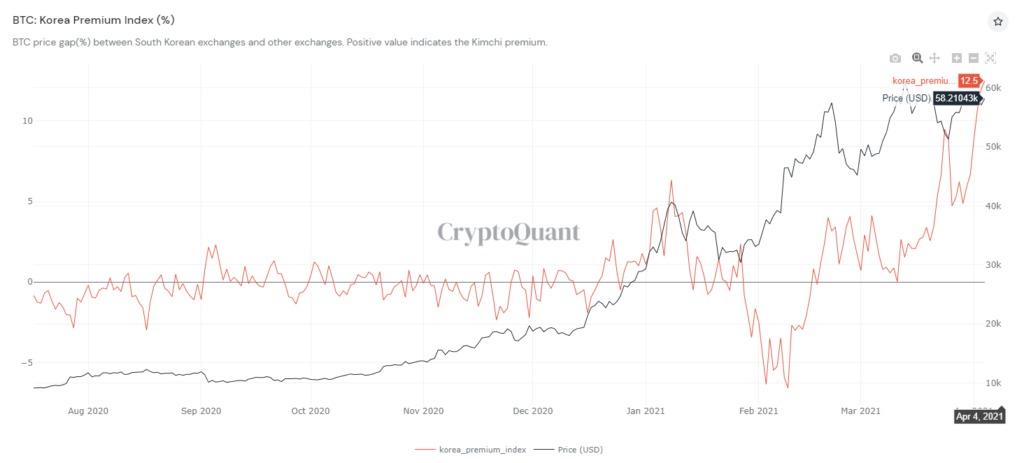 Bitcoin price on the Korean version of Bithumb reached 74.7 million KRW (~ $ 66.2 thousand). However, the price remains exclusively with the BTC / KRW trading pair.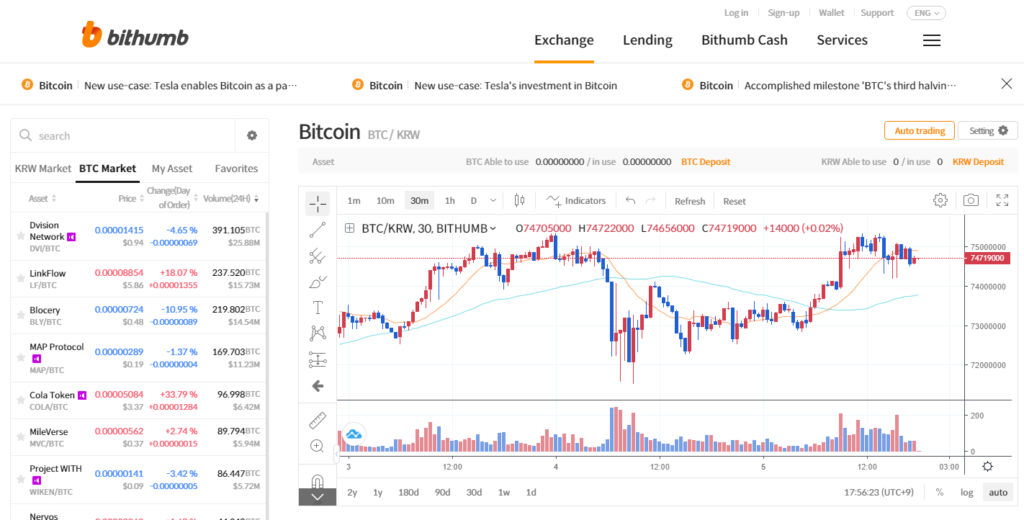 The price of Bitcoin in the BTC / USDT pair on the Korean Upbit is $ 56.6 thousand.

Source: coinmarketcap.com
At the same time, you cannot buy bitcoin on Upbit for USDT. Also, you cannot buy bitcoin for KRW on Bithumb. The rise in the kimchi premium could mean high demand for bitcoin in South Korea.
Meanwhile, the South Korean market is undergoing a cleanup of cryptocurrency exchanges. The BeInCrypto editorial staff previously reported that the Korean branch of the Binance crypto exchange closed operations in the country. A little later, the Korean division of another trading platform, OKEx, announced the closure.
Against the background of the closure of offices, the remaining crypto exchanges began sending customer data to the tax office of South Korea.
According to preliminary information, tax authorities were able to track more than 2,400 offenders who evaded taxes through cryptocurrencies. According to representatives of the tax service, the amount of hidden assets was $ 32.2 million.