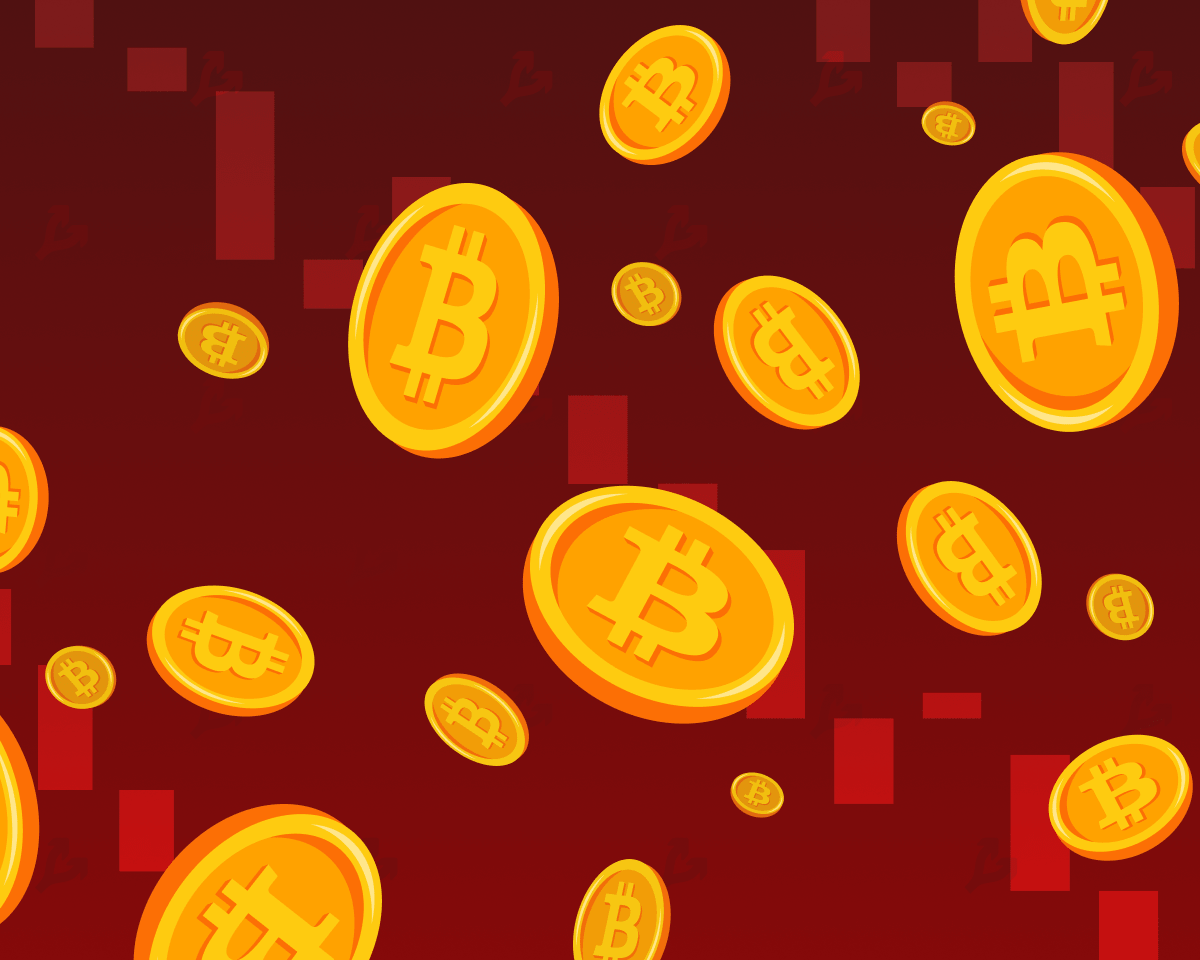 # bitcoin priceNews is being updated
On Friday, April 23rd, the price of the first cryptocurrency dropped below $ 50,000. Over the past 24 hours, digital gold has lost 8.5%, according to CoinGecko .
At the time of writing, Bitcoin is trading at around $ 49,200 (on Bitstamp). The capitalization of the asset is $ 928.6 billion.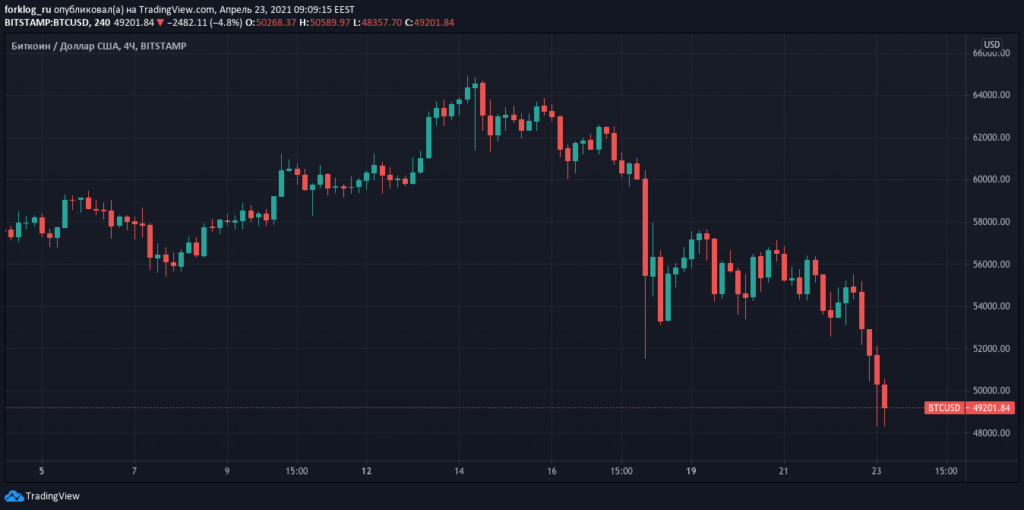 As a result of the decline, the total volume of liquidations in the futures market exceeded $ 3.68 billion.
Ethereum is in the red zone, which broke the $ 2600 level on April 22 . At the time of writing, the cryptocurrency is trading at about $ 2,200 – a drop over the last 24 hours was 11.8%. The Block analyst Larry Cermak pointed to a surge in trading volume on the Coinbase exchange.
Binance's BNB token price dropped to $ 481. Dogecoin has the most noticeable decline among the ten largest crypto assets by capitalization – over the course of the day, the coin lost 30.1% and is trading at the $ 0.2 mark.