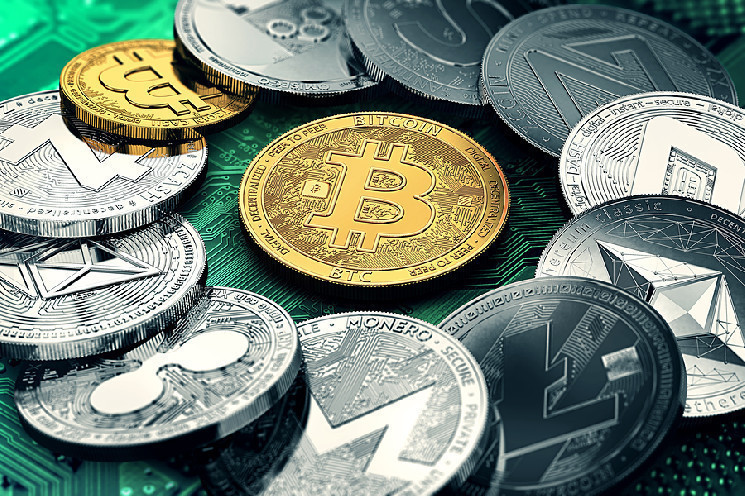 ---
Against the background of the stagnation of bitcoin (BTC), the rest of the cryptocurrencies are confidently strengthening their positions.
According to CoinMarketCap, the BTC dominance index is now at its lowest level in seven months. This indicator fell to 55.9% in early April.
The price of bitcoin on Monday, April 5, fell to $ 58,697, the capitalization of the cryptocurrency fell to $ 1.09 trillion.
On the other hand, the Ether Dominance Index (ETH) is on the rise. It has already approached 12.4% – this is the highest figure since the end of February 2021.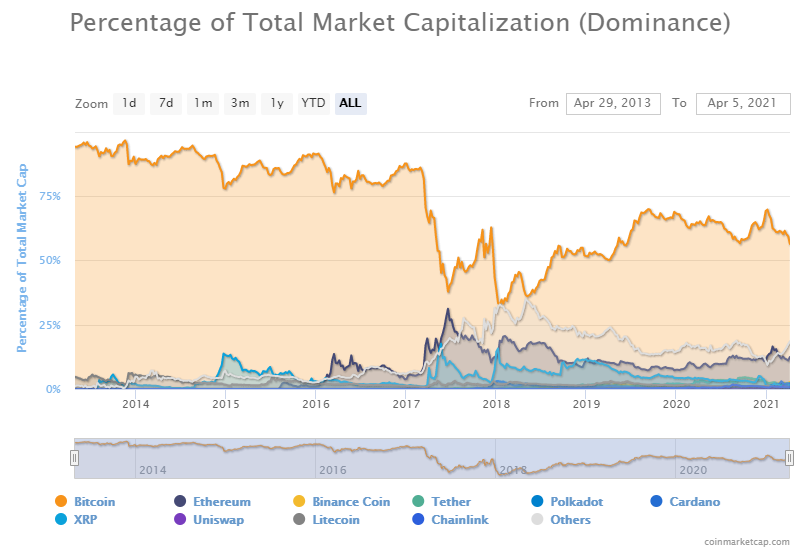 In parallel, there has been a trend to expand the share of digital currencies Binance Coin (BNB) and Polkadot (DOT) to 2.79% and 2.13%, respectively.
Ether broke another historical record in April. The coin reached $ 2140 last weekend. True, then a pullback followed, and now ETH is holding around $ 2086.
Note that at the very beginning of January this year, the market share of bitcoin exceeded 72%. Then this indicator began to decline.
According to analysts, the stagnation of BTC is precisely the result of the transition of traders to altcoins. The trigger, among other things, was the rise in the ETH rate after the Visa payment system announced the launch of an Ethereum-based service for transactions with USDC stablecoins.