Bitcoin dropped significantly on April 7, but managed to bounce off support in the $ 55,500 area. BTC is expected to bullishly break the current trading pattern and attempt to break above the $ 59,500 resistance area.
BTC bounced off support
Bitcoin (BTC) hit its all-time high of $ 61,884 on March 13 and has been declining since then.
Throughout this decline, the pair was moving along the line of downward resistance, having already rebounded from it three times.
The last, third, such rebound occurred on April 6. After that, BTC began to fall and reached a local low at $ 55,473, just above the Fibo 0.5 level of the correction.
Despite the rebound, technical indicators do not confirm a bullish reversal.
Key resistance is located in the $ 59,500 area, just above the downtrend resistance line.
It is necessary to watch the current price action to determine if BTC can make a bullish breakout.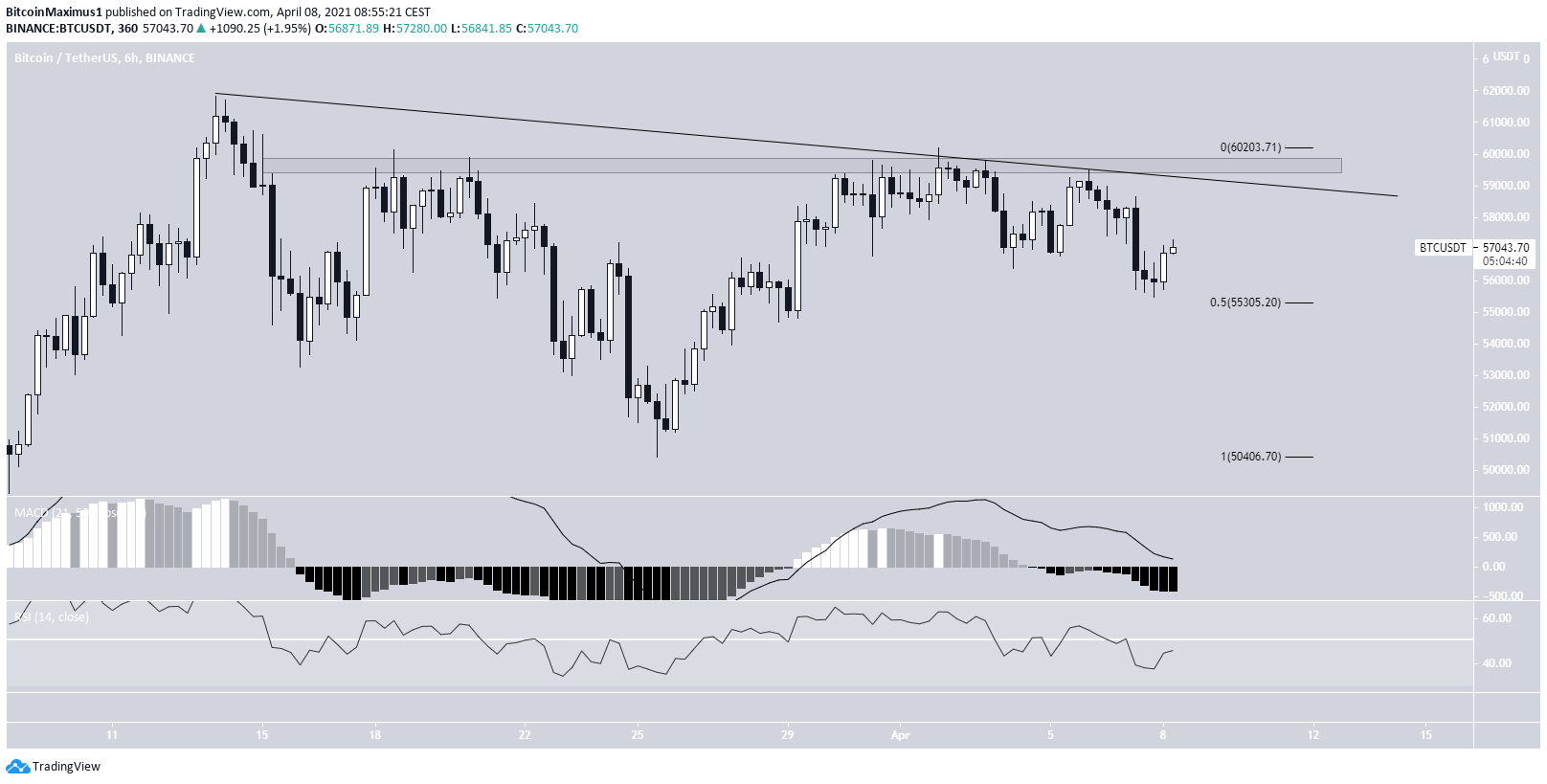 Gra f and to B T C . Source : TradingView
Short-term dynamics
On the 2-hour chart, you can see that Bitcoin is trading within a parallel descending channel. This often turns out to be a corrective move that ends with a bullish breakout in the opposite direction.
Technical indicators also support this possibility. MACD is already giving bullish reversal signals and is moving up.
In this regard, we expect BTC to make a bullish breakout from the channel.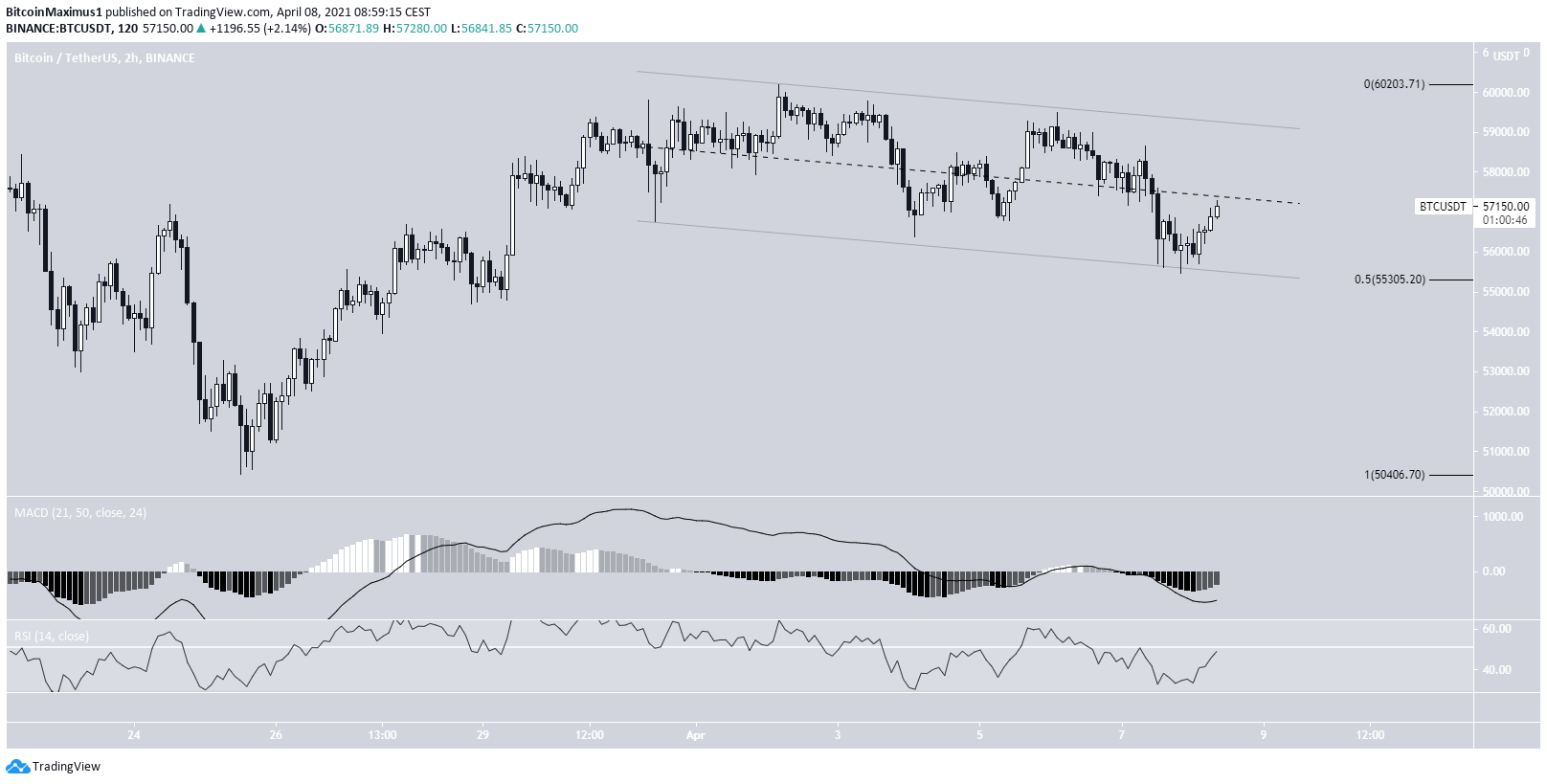 Gra f and to B T C . Source: TradingView
Wave analysis of MTC
The waveform analysis results suggest that the current decline is an ABC corrective structure with a 1: 1 wave A: C ratio.
This structure is typical for such corrections.
It also supports the likelihood that the correction is now complete and Bitcoin will make a bullish breakout from the current channel. In the near future, we expect to reach a new all-time high.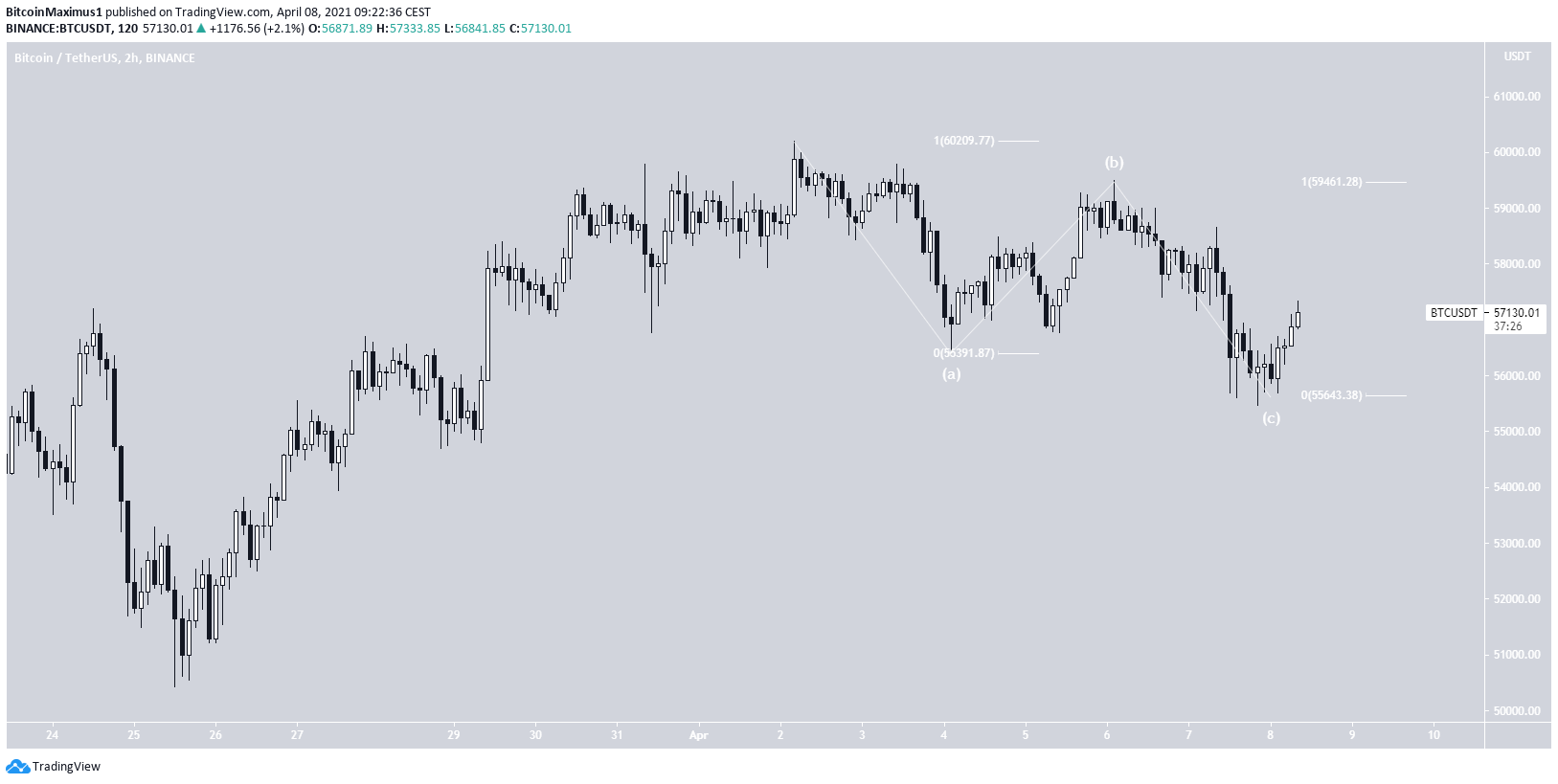 Gra f and to B T C . Source: TradingView
Conclusion
As such, Bitcoin is expected to make a bullish breakout of the downward channel it is currently trading in. After that, BTC will try to break above the $ 59,500 resistance area.
Disclaimer
All information contained on our website is published in good faith and objectivity, and for informational purposes only. The reader is solely responsible for any actions he takes based on the information received on our website.