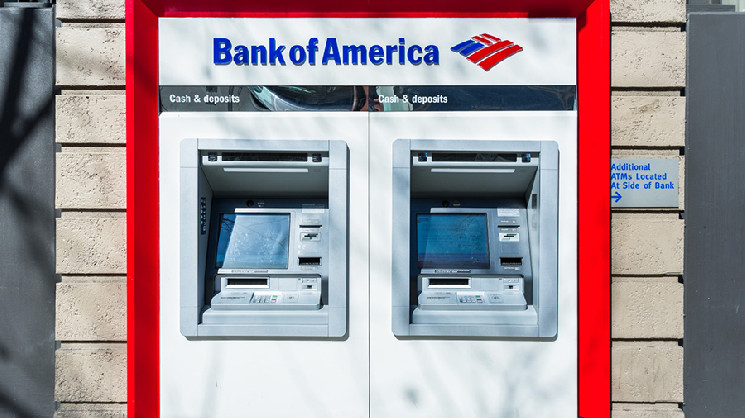 ---
According to a Bank of America report, government-owned cryptocurrencies have the potential to fuel powerful, targeted "money giveaways" and raise inflationary expectations.
A Bank of America report titled Digital Love: Central Banks Digital Currencies explains the benefits of government cryptocurrencies, including the ability to increase the speed of domestic and international payments while lowering costs.
"Government cryptocurrencies can accelerate the allocation of monetary and fiscal stimulus in the future," the bank's analysts write.
The report notes that the launch of government-owned cryptocurrencies could indirectly create additional demand for cryptoassets as a hedge against inflation.
"Government-owned cryptocurrencies represent the next frontier for the allocation of central bank incentives, potentially acting as a powerful channel for the emergency lending program, universal basic income, and provoking directional 'money supply contraction'. The evolution of central bank digital currencies is likely to increase inflationary expectations, strengthening the case for inflationary assets in the 2020s. "
Analysts also noted that the development of cryptocurrencies is pushing central banks to defend their role in settling settlements, as well as their ability to control banks and pursue monetary policy. According to the report, government-owned cryptocurrencies can provide low-income people with greater access to financial services without banking intermediaries.
"The release of government-owned cryptocurrencies would likely simplify the structure and facilitate targeted expansion of lending services," analysts said.
However, the report also lists potential disadvantages of government cryptocurrencies. Governments can access data on private spending and trigger crowding out:
"Government-owned cryptocurrencies can compete with banks and monetary funds by providing another option to save value, reducing cheap deposit financing for banks, and reducing the margins of monetary funds."
Bank of America analysts expect the development of government-owned cryptocurrencies will drive inflationary expectations higher, strengthening the case for investing in inflationary assets over the next few years.
As a reminder, researchers at the Bank for International Settlements recently said that compatible government cryptocurrencies would open up opportunities for countries to improve their cross-border payments system.