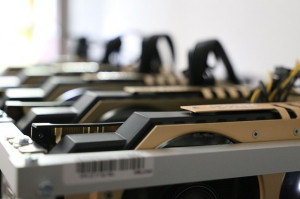 The activities of cryptocurrency miners contributed to an increase in video card sales in the fourth quarter of 2020. This is the conclusion reached by analysts at Jon Peddie Research, which specializes in the preparation of statistical reports in the technology industry.

The authors note that GPU shipments in the fourth quarter were up 20.5% from the third and 12.4% from the same period a year earlier. They associate the increase in sales volumes with the shift of employees to work from home caused by the coronavirus pandemic and the growing popularity of computer games, as well as with the rise of the cryptocurrency market.

"The pandemic disrupted all models and predictions, as did the gold rush around Ethereum," they write.

Analysts at Jon Peddie Research have doubts about the sustainability of the latest trend. Company President John Peddy said: "There is an opinion about the resumption of demand for video cards from miners. Anything is possible, but the power consumption of video cards significantly limits the profitability of cryptocurrency mining. Ethereum, the most attractive cryptocurrency for mining on video cards, will very soon move to version 2.0, which will make GPUs irrelevant. A person is acting very stupidly if he invests in high-performance and energy-intensive video cards for mining cryptocurrencies today. "

However, the market suggests that many miners disagree with analysts at Jon Peddie Research. According to observations, after video cards, gaming laptops gradually began to disappear from sale. Nvidia previously announced that it will programmatically limit hashrate on its new graphics cards when used in Ethereum mining and will release a specialized line of hardware for cryptocurrency miners.