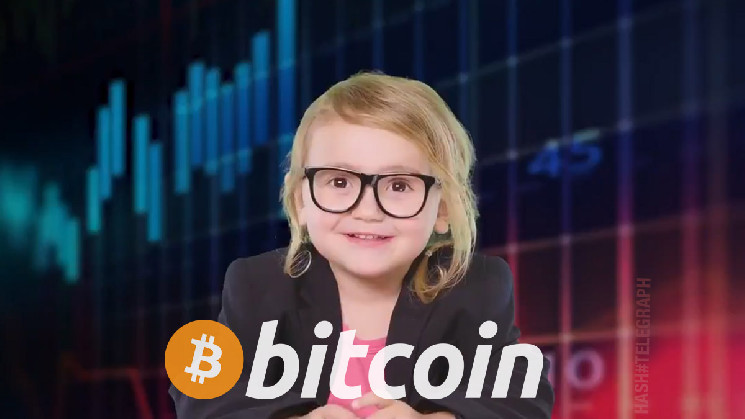 Lily Knight, a three-year-old girl blogger, recorded a virtual message for the Women of the Future crypto and blockchain conference. Her video message was tweeted on March 8. On International Women's Day, the girl talked about bitcoin so that even three-year-olds could understand
Lily became the youngest participant in the conference, but easily coped with her role as speaker:
My name is Lily, I am three years old and have been a hodler all my life. It's great to see women and girls in the cryptocurrency space. It is very important for us to be confident in our financial future.
With the help of her parents, Lily recorded a video in which, using the example of Skittles candies, several plastic bags and her toys playing the role of Bitcoin users, she explained how the Bitcoin network works and how cryptocurrency moves from one wallet to another: "This is my wallet (Lily demonstrates a bag of candy), this is a unicorn wallet. This is the wallet for Dolly doll and teddy bear. We all have wallets. Dolly sends Lily two bitcoins (two candies are transferred to Lily's bag). And this (shows a wooden block with the inscription Dolly – Lily) depicts an entry in the register of transactions. "
Co-founder of Gemini cryptocurrency exchange Tyler Winklevoss praised Lily's instructional video, saying that the girl "understands how bitcoin works better than most central bankers."
Lily was born in 2017, and began her video blog as part of an entertainment project in quarantine in August 2020. Her father promised to shoot other videos about cryptocurrency and blockchain and expressed the hope that his daughter will be able to attend conferences in person in the near future.